What has been is what will be, and what has been done is what will be done, and there is nothing new under the sun.
The Book of Ecclesiastes, Chapter 1 Verse 9
Nothing new under the sun, "plus ca change", "nihil sub sole novum", "אין כל חדש תחת השמש", "Ничто не ново под луной", "no hay nada nuevo bajo el sol "..take your pick.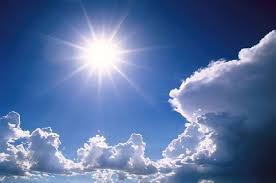 In today's world, it is hard to believe there is nothing new – especially when everything around us seems to be changing so fast!   The new can seem very overwhelming at times.
As the first mover in delivering online org charts, photoboards, and directories, we embrace change at Organimi.
We are trying to create new capabilities our clients can use to organize and connect their constantly evolving teams in interesting and useful ways.  In addition to the traditional HR use cases for organization charts we have always supported, our clients are using Organimi for such things as reorganizations, succession planning, recruiting, management of virtual teams, and mapping other organizations they do business with to enable account alignment for sales teams.
But we're pragmatic too.  We recognize that there may well be "nothing new under the sun" in the way people will choose to interact and work in their organizations.  New tools are not necessarily new ways.  There is also a lot to be observed and learned from the old.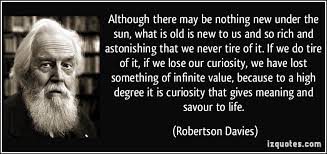 Job #1 for our product team at Organimi is to listen, study the feedback from our clients carefully, be curious about what they hope to achieve, and work with our clients to deliver something useful to them.  Combine that with an exceptional client service and support experience and we hope to deliver lasting value to Organimi users.
With these thoughts in mind, our newest set of features, released this week as Organimi 4.3, embraces this duality.  We've spent our time focusing on the core features of Organimi — to make them better suited to the needs of our customers….as they have described them to us.
Streamlined Data Import: New data import workflow makes it so much easier to import your roster of employees or contractors, so you can get up and going even faster.
One and Done: A new, affordable and fast one time one use license for Organimi users who want a low cost, high impact "one and done" solution for creating org charts to support planning, reporting or publishing needs.
Better Printing and Exporting: A new set of printing options designed to provide users with more control over their layouts, and make printing even large org charts easier and faster. A further step for us on continuing to improve this key feature, making it easier to generate pdf, ppt and other org chart outputs quickly and reliably.
Seamless Sharing: Easier workflow. Enhanced user interface. Toggling data views from list, tile, and chart. Sortable directory and photoboards within departments.
Embeds: Optional embed elements, such as top bar, number initial levels loaded.
Photoboard and Directory Embeds: Embed your chart in photoboard / directory view.
Better Configurations for Sales and Services Organizations:  Changes to our product configuration for the Organimi Planner Version make it easier for more sales and services organizations to leverage Organimi capabilities to improve account intelligence and sales management.
Payments & Promotions: We've streamlined and further automated the payment system for purchases and upgrades so we'll be able to offer additional product configurations and promotional programs to target specific needs of users across different organizations and with different configuration requirements.
Are these changes earth shattering?  No.  Are they important to our users?  Yes.  And that makes them important to us.
We are grateful for all the support, feedback and encouragement of our customers in requesting new enhancements and helping us define and implement them.  It makes a better product for everyone.  With over 50,000 organizations using Organimi and a large and growing customer community, we get a lot of feedback!  We hope you enjoy these changes, as we continue to focus on making Organimi the market leading online org chart software solution.
So, with 4.3 now released to beta, what's next in the pipeline?

In the weeks ahead we have many more features to add — including a new set of capabilities leveraging the Organimi API and related to integration with third party applications, starting with LinkedIn and the Google G Suite…..the first of many integrations with other cloud services for organizations coming soon.
We'll also be introducing version 1 of Organimi Mobile, our mobile app for org charts — making it convenient for Organimi users to access and share Organimi org charts, photoboards and directories from their mobile devices, wherever they are.
Last, and definitely not least, we will continue to build out the core feature set of Organimi, with innovations in the areas of formatting, visualization and customization, so that our clients can get the most out of Organimi for their specific needs.
We hope you enjoy checking out the new beta features with Organimi 4.3!  And keep bringing us the product ideas and suggestions that have helped us create an even better product.  There may not be anything new under the sun, but we still have lots of growing to do.
As always, thanks for reading.
The Organimi Team