At Organimi, we are always excited to show off the latest high-tech features in our org chart tool.
From our SmartChart Legend feature that helps you build powerful, visually appealing charts in a matter of minutes, to Organimi Connect which allows you to plug Organimi into existing systems like G Suite and Office 365, we've built Organimi to provide a simple and painless user experience.
At the same time, we realize that not everything needs a high-tech solution. We like to keep things simple wherever possible, and one area where we've done that is by providing print functionality: a no-nonsense org chart sharing method.  
Printing Your Org Chart with Organimi
With Organimi, you have plenty of options when it comes to printing your org chart.
If you are the kind of person that works better by putting pen to paper, you can print out your entire organizational chart and lay it out in front of you to help plan for a re-org.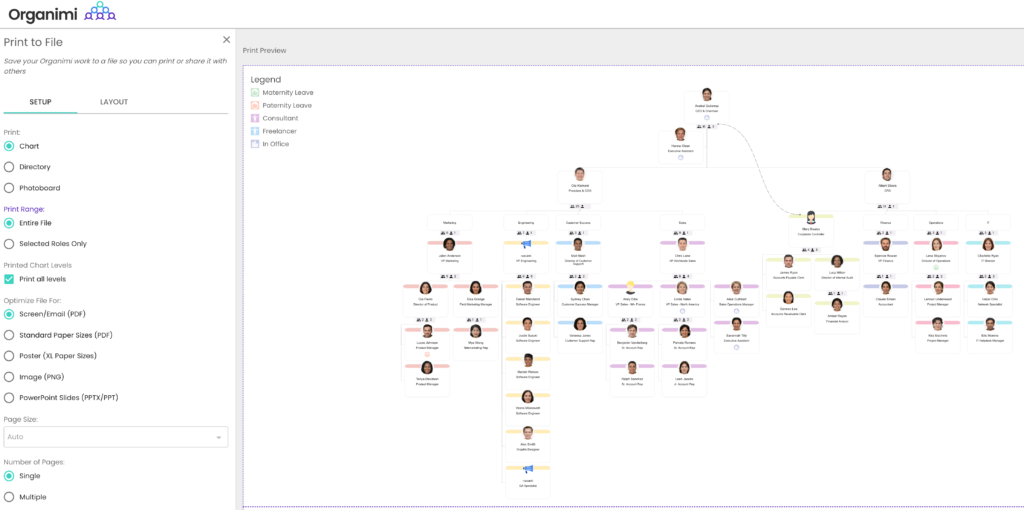 In the Organimi printing screen, all you need to do is work through the different options on the left-hand side to customize your print job to your needs. Our handy print preview will show you exactly what will be printed and changes as you customize your options.
Instead of printing your entire org chart, for example, you could opt to print out photoboards, directories, and isolated sections of your org chart—such as different teams and departments—as PDF documents and use them as a part of a new starter's induction pack: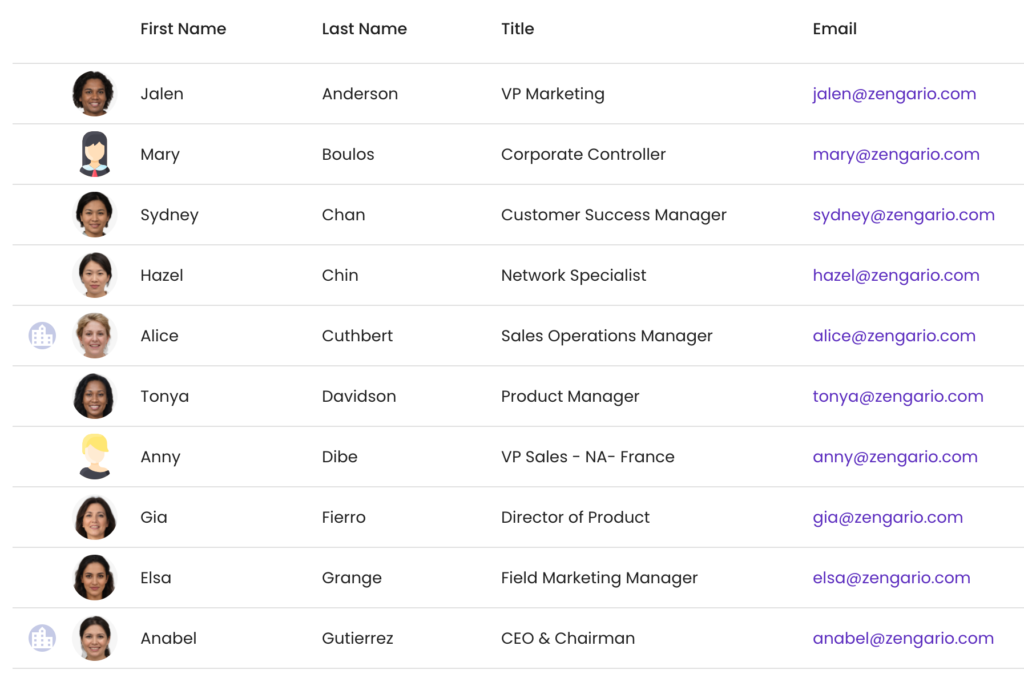 What you print and what for is entirely down to you. We give you full control with high-level customization options including export and file types, custom chart sections, levels, and more.
How to Print Your Org Chart
It couldn't be easier to share your org chart by using Organimi's print functionality. Here's how you can do it for yourself:
1. Log in to your Organimi account and navigate to the org chart you want to print.
2. Click on the printer icon on the top-right-hand side of your org chart. This will take you to the 'Print to File' screen.
3. Use the left-hand column to customize your print job. You can choose to print in three different formats: Chart, Directory, and Photoboard. You can also choose to print your entire org chart file or drill down to selected roles and levels.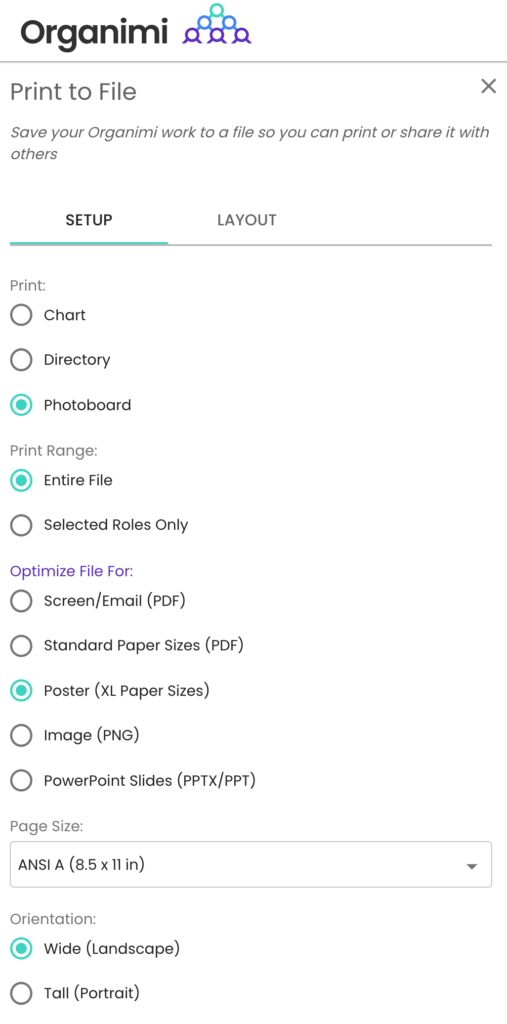 4. Choose the right file optimization option for your print job. Your options include PDF, PNG, PowerPoint (PPT), and a plethora of paper sizes. PDF is the best option if you want to print physical copies while PNG and PPT are best for sharing digital copies.
5. When you're happy, select 'Print to File' in the top-right-hand corner of the print preview area. Organimi will then spend a short amount of time preparing your print file before giving you the option to download it or save your print settings for later.
6. Download your file and you're ready to go. You can either share it as a digital copy or use it to print physical copies of your org chart.
Need a hand? Let us know and we'll be happy to help!
Want to See More?
Keeping things simple like this is exactly why Organimi is regarded by many as a market leader in org chart software.
Our org chart tool makes it straightforward and painless to build beautiful and powerful organizational charts, keep them updated in real-time, and share them with those who need them.
Visit our features page to find out more about Organimi or click here to begin your 14-day free trial and start your very own Organimi journey!