Spring is here. The promise of new beginnings in the air. Time to get out into the gardens.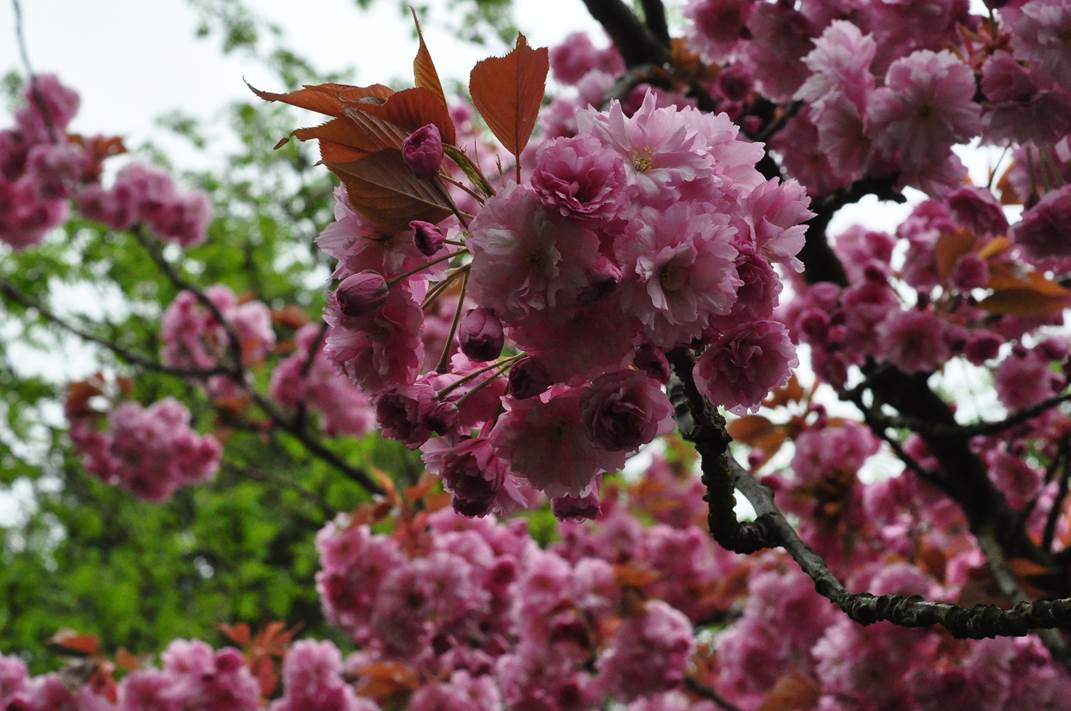 Creating and managing org charts is a lot like gardening.  Lots of attention is required; putting the right supports in place, using the right mix of nutrients; pruning where needed.  Spring is a busy time.
Beautiful gardens are places to relax, engage, enjoy.  Neglected gardens… not so much.
How do your org charts measure up? When you think org charts, do you think "some spring cleaning required"?
Relax! The Organimi Spring 2013 release will make your handiwork the talk of the office.
We've added some neat new features, on top of our existing org chart and photoboard tools.  Designed so you can easily create "simply awesome org charts" for all the organizations you belong to, at work and play.  We've summarized some of them below.
Spring 2013 Release Highlights
Fast Start Org Charts & PhotoBoards
Organimi is cloud based.  So you can access it anywhere… even from your garden.  We're continuing to extend the core "roles based" organizational design tools, with a number of helpful new features:
*  We're streamlining the onboarding process so you can get started faster, with help to load your existing rosters and org chart files.
*  We've added new options so you can now model by roles, and also by other dimensions of your organization, including facilities, departments, regions, and virtual teams.
*  We have configuration tools that make it easier to connect Organimi to popular HRMIS platforms from Oracle, Peoplesoft, SAP and Microsoft, as well as external service providers like ADP and Ceridian.
Role Based Security / Permissions
We've added a roles-based privacy and security model so administrators can now manage user access and edit permissions across the organizations they create.
This may be you, if you are the trailblazer who is creating better org charts for the organization you belong to; or it may be a number of members of your executive or HR teams you delegate this to.
As an Organimi administrator, you can set up access and edit permissions so managers can add and change people in the part of the chart that is below them, but not anywhere else, so you can delegate the chart responsibilities to the people who actually manage the teams.
Printing: From No, to D'Oh! To Yo!
Holy cow!  We spent a lot of time building Version 1 thinking people would use Organimi online because it is so easily accessible, cloud based and fun to edit and display on tablets and smartphones.  With apologies to Homer Simpon…"D'oh!!!".  Lots of users came back to us asking how they could print the great org charts they're making in Organimi.  Ooops.
Anyway, we got the message, realized the paperless office is still light years away, and have added some new printing capabilities.  Hope you like them!
Need a hard copy of your org chart for that upcoming board, team or diligence meeting? The Print as PDF option is now available!
Don't worry if your chart is too big to print on one page, Organimi has some helpful auto-editing tools, so you can print it or copy and paste it into a presentation.  It's still a little rough around the edges but we'll be refining and adding more configuration options in the coming weeks.  If you have feature ideas or suggestions for printing (or anything else, for that matter!!!) let us know.
Do we support printing…now we can say "Yes we do!!!"
Do Not Disturb; Privacy Please…Planning Succession & Transitions with Org Charts
In Organimi, we learn from our customers, and try to satisfy customer needs, everywhere we can.
One of our early adopting "Organimians" is a senior HR director.  She quickly figured out that she could use Organimi as a great strategy and business modeling tool, to project where the organization was going in terms of people, roles and future expansion – covering off talent acquisitions as well as business acquisitions and associated team integration planning.
So that created some neat new user requirements around privacy and information sharing.
Are you in HR or senior management?
Now you can make and edit private copy of existing Org Charts for talent management and succession planning!
With Organimi it is easy.  You can make a private copy just by clicking Chart Properties button and click 'Make a hidden copy'.
Make as many org charts as you want; change people; change roles; change reporting relationships.  It is all as easy as 1-2-3…and now with a set of privacy features that respects the importance and sensitivity of this work for you and for everyone else.
You can also share changes across the organization once they are approved and ready to go…..simply, and fast, with the click of a button… when you satisfied of course.
No more staff sitting "in the dark" with the team morale eroding "wait to see what is happening, when the dust will settle" approach.  Now you can show everyone what things will "look like" after the next business transformation initiative as soon as it happens.
Does This Color Look Good On Me? 
What color do you look best in?  Does it matter what region or department you are in?  What's in a color after all.
We think the idea of using color to enhance visualization in org charts is just one of many features we can explore and introduce with Organimi to help users better understand and navigate their way through their organizations.
Organimi now enables you to add some color to your departments. Select a different color for each department, so new people being onboarded can tell Sales & Marketing apart from R&D with a single glance!
It's a small thing, perhaps.  But we want to pay attention to the small things. For some people color matters a whole lot.  Take Johnny Cash and Steve Jobs for example.
What Happens In Your Organimi Stays In Your Organimi; With Flipside™ Private Notes
Do you have trouble remembering your thoughts about people whose paths you have crossed at work? Want your own notepad for quick notes you can store about them?
With Organimi you can now add your own private notes associated with each person in the org chart. They're your notes.  So only you have access to them.  Store the tips, thoughts, and other items you want to jot down.
Trying to remember a colleague's preferences for travel?  Or that they don't like doing certain tasks? Or make a note about a conversation for subsequent follow up?  You can now track that knowledge privately in your view of their member profiles.
Want More?
Creating great software is always a challenge – what features are important?  what matters to users?  This is what we want to know.
We love feedback – we have an insatiable appetite for it in fact.
So if you haven't done so yet, you may want to give Organimi a try.
And share your feedback with us.
Check out our website at www.organimi.
Get our White Paper: "Rethinking Organizational Design" at our website
Check out a trial version of Organimi and create awesome org charts here.
Most of all, enjoy the Spring!