As we mentioned in our previous blog post, Organimi is now available as a Chrome App in the Chrome App Store.
If you have an Organimi account, go ahead and add the Chrome Apps to Chrome via the Chrome Web Store so it's always there handy on your Chrome browser when you need it.

If you don't already have an Organimi account, what are you waiting for? It's free, and you can sign up for one… right now.
You can create awesome org charts – in minutes – for up to 500 people.
Afterwards go to the Chrome Web Store and search for Organimi and add it to your Chrome browser.
Now that you have added the Organimi Chrome App to your Chrome Browser, it's time to share some love.
We'll remember you fondly when we do our IPO! Seriously!!!
We ask very humbly that you go ahead and rate the application and leave a review.
It is not much work, but it would mean the world to us.
Below is a quick guide on how to rate an app in the Chrome Web Store.
When you click the link above, you'll see a screen like below: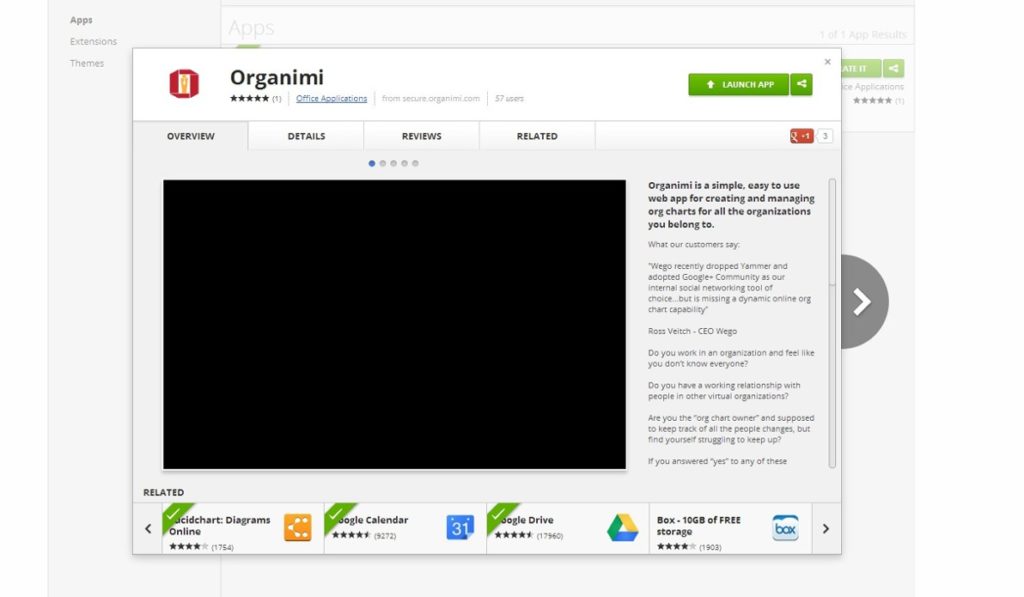 If Organimi is not already in your Chrome browser, you'll see a blue 'Add to Chrome' button instead of the green 'Launch Application' button. Add the Organimi Chrome apps to Chrome.
Once you have added it to your Chrome browser, go back to the Organimi Chrome apps in the Chrome App Store close the window that you see above and you'll see something like below: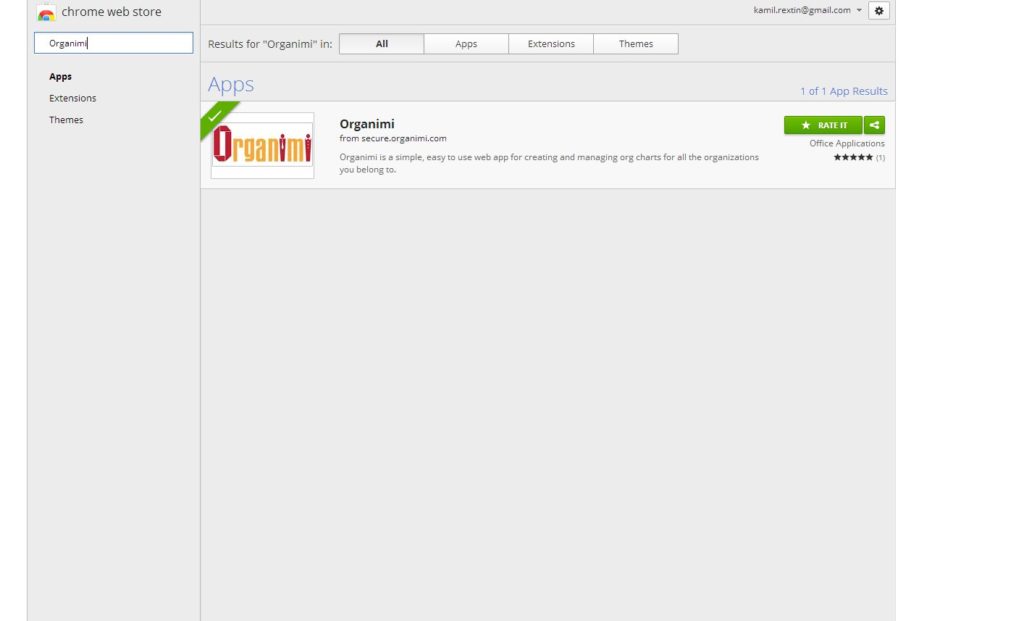 Here you can rate the Chrome Apps and leave a review. So go ahead and click the 'Rate it' button in green.
You can leave your review and rating as shown below: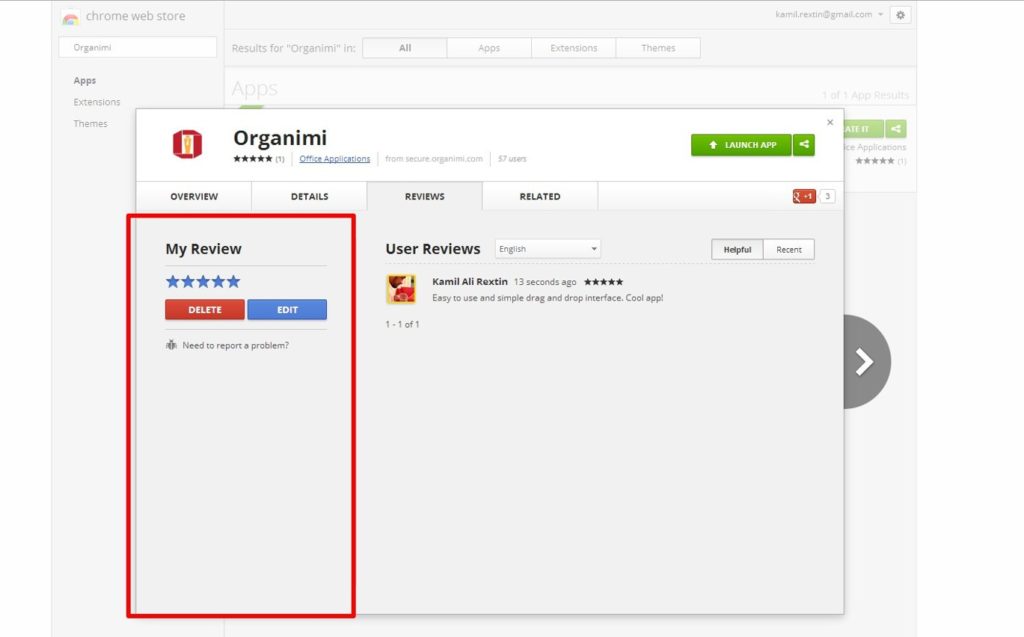 We hope you'll get the Organimi Chrome Apps from the Chrome WebStore.
And we hope you'll also show us some love!
Please leave a comment if you have any questions or comments or just want to request enhancements and new features.
We love the feedback.
Thanks for rating us!
The Organimi Team