In my recent blog posts, I have been discussing employee engagement and what it means to organizations today.  If you have read my blogs, you may have asked yourself if your organization encourages employee engagement.  There is significant research available which supports the fact that strong employee engagement is a powerful factor in business success. 
The outcomes are the same for traditional organizations and for virtual organizations.  Engaged employees are more productive and customer-focused.  They generate more revenue and profit than their unengaged counterparts and their employers are more likely to retain them.  According to the Gallup organization, employee engagement is a necessary strategy for companies who wish to succeed in their marketplaces.
Some leaders I have worked with in the past believe that employee engagement is merely an HR initiative that managers are asked to pay attention to once a year.  The reality is that employee engagement is a key strategic initiative that drives employee performance, organizational accomplishments and continuous improvements throughout the year.  Employee engagement is the outcome of how organizations interact with their people to drive business results.  Engaged employees are good for your business!
So, what can you do to produce a work environment that is conducive to solid employee engagement?  As an effective leader/manager, you need to commit to the following:
Measure employee performance and hold employees accountable;
Provide regular and timely communication which is necessary to align your employee's actions with the organization's overall business goals and strategic priorities;
Pursue the appropriate employee development which is necessary to ensure success; and
Make a commitment (time, tools, attention, reinforcement, training, etc.) to keep your employees engaged over the long term.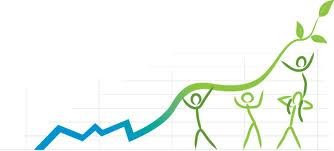 You must fundamentally believe and understand that no other strategy will produce as much success, for both your organization and for your employees.
What else can you do to ensure employee engagement exists in your organization?  Influence the willingness of your employees to stay engaged and contributing to your business' success by initiating the following actions and committing to them:
Introduce a rewards and recognition program – ensure recognition is frequent, given openly and recognizes the actions of your employees that are truly worthy of recognition. Effective recognition should always include verbal or written acknowledgement from you as the employee's manager plus offer a physical monetary or non-monetary reward.
Provide frequent performance feedback to employees and immediately when you see what the employee is doing well or when improvement is needed.  Performance feedback must be clear and specific and reinforce the actions that you want to see the employee perform regularly.
Share corporate values and guiding principles with employees.  Engaged employees thrive in an environment that reinforces their values and beliefs.  Employees are most successful in organizations where their own personal values align with the stated values and guiding principles of their organization.
Demonstrate your respect, trust and emotional intelligence with your employees.  Effective managers ask for employee input and opinions and they are not afraid to show their personal interest in and care for their employees.
Encourage positive relationships with coworkers.  Engaged employees want to work with people who are equally engaged and share a common work ethic.  These coworkers typically demonstrate integrity, team work, a passion for quality and serving customers well and are passionate about what they do at work.
Employee engagement will be fostered in work environments that display these actions.  Do you want to make progress?  Then, start now.  Share your successes and/or challenges in the Comments section below.
Happy Engaging!
Linda A. Barlow, CHRP
Global HR Thought Leader