Want to know the secret behind the success of fortune 100 companies? It's simple – they have all managed to build a solid performing workforce. But its no piece of cake to put together an engaged and productive workforce these days as the enterprises are constantly fighting over higher performing human resources. Fortunately, there's another way to improve workforce performance – using modern technology. Wondering how? Read on: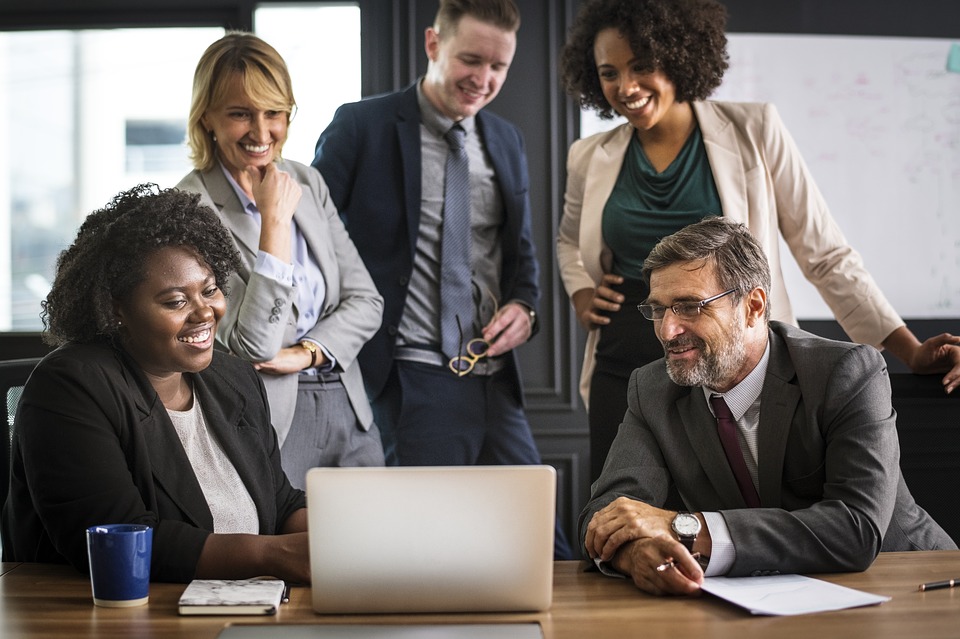 Image Source: Pixabay
Employee Engagement
Motivated and engaged employees tend to perform higher. They can bring productivity and profit. But motivating hundreds of employees can be a tiresome and round the clock job. You need to try CircleCare app. This is a employee wellness app that provides tools for your employees to engage and collaborate with each other, helps them tracks and achieve their health goals and give positive reinforcement and rewards to keep them healthy and motivated.
Efficient HR
Payroll processing can sometimes take quite lots of time due to not having digital time and attendance data. But if you have a biometric time clock integrated with workforce management software, things can be different. A biometric time clock not only collects your employees time and attendance data accurately but also speed up the payroll processing tasks. That way, your HR can dedicate more of their time on your workforce wellbeing and development.
Visitor Management
Manual visitor log system kills valuable time of both visitors and the host.  Use Visitor Track a visitor management system that can speed up the visitor check-in process. It will take less than a minute to check-in, provide digital badges to the visitor that saves money on plastic id card and sends a notification to the host so that the host can be ready and focused.
Contract Management
Take control of you legal obligations by optimizing your contract management lifecycle. When you digitize your contract management processes, you can earn a reliable payback year after year. All you need is the right approach and Contract Manager can help. Using Contract Manager you can save contract papers digitally, get notified on contract renewal dates, sign digitally and draft future contract paper with a single click using its pre-built templates. Isn't that great?
Issue Tracker
Simple issues at work can harm organizational productivity and make it hard to improve workplace performance. Issue Tracker app manages those issues easily and can save your productive hours. Using this application you can send service requests, create and rout work orders to the concerned person or department and can take immediate actions.  It will not only save your valuable time but also improve the quality of operation.
Author Bio: Fredric Hoffman
Fredrick Hoffman is a tech enthusiast, and he loves analyzing, researching and writing on technology. He believes that adaptation of cutting-edge technology can transform this world into a new shape.