"Breathing In, I Know That I Am Breathing In".
Organimi org charts are used by organizations in the business, not for profit, educational, and public sectors to create and update their organizational designs.  They are also used by sales and service leaders to identify and locate the place of key decision makers in the other organizations that they deal with every day or want to reach.
It is great to see so many users providing feedback on how they want to display information about their team members, and their roles, in a simple, visually interactive org chart tool that is affordable and easy to learn and use. There are many great features to come, as we pursue this mission.
We help team members find their place and learn more about their roles.  We help organizations build out their teams and plan for future growth.  These are things Organimi org charts do well.  This focus on "place" – on classifying and illustrating where organization members "fit", and "slotting them in" – is clearly of interest, both inside and outside the organization.
But how do the individuals in your organization find their place, exactly?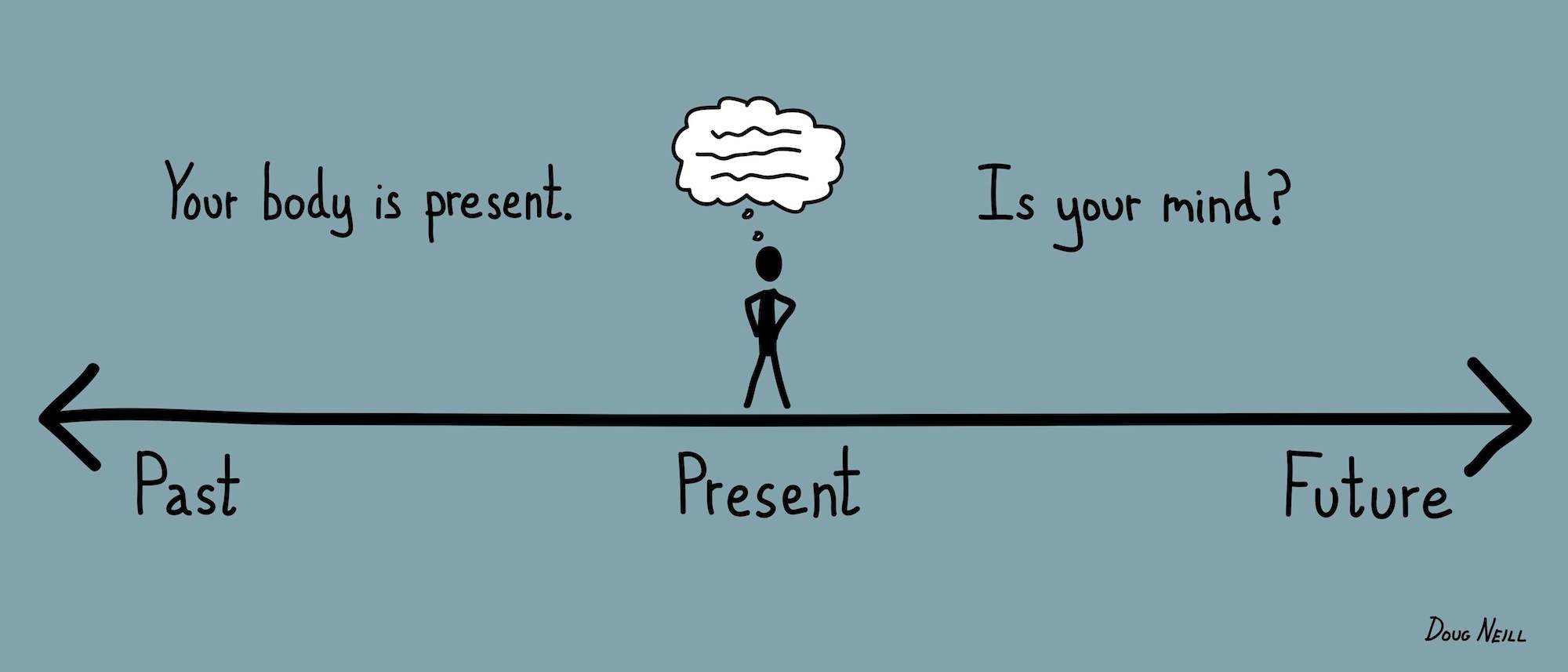 If the "here" simply represents a tile or placeholder on an org chart, what does this mean, for them and for your organization?  As noted in The Second Machine Age, what we even think this means today – based as it is on the past – surely must be changing as the pace of technological innovation accelerates.  As organizations evolve more rapidly, and deal with even faster change, what role will "place" fill in the future.   And, as this month's "perils of doing virtual work from home in the land of gig economy jobs" viral video charmingly demonstrated, if "place" creates – as it already does for many – an increasingly blurred line between the work life and non-work life self, what mayhem will result?  What will work-life balance mean for people on your org chart over the next 3 to 5 years?
These are great questions, with almost existential and spiritual dimensions, as more and more individuals from top to bottom look to redefine their lives and roles within organizational hierarchies in coming years in more authentic ways.  They will become even more difficult questions to answer, and therefore require more important and higher priority research to properly understand, as organizations change.  This is very important work.
New studies on topics ranging from engagement, through learning, collaboration, mindlessness, meaningful work, and tranquility in the workplace are helping to point organizations and their leaders in the direction of aligning organizational values (of efficiency, profit, and success by other measures) with personal workplace journeys, career development needs, and life experiences.  If we look, we also see this search being driven not only from the top down at leading companies, but from the bottom up across all organizations, through the explosion of interest – inside as well as outside the workplace – in meditation, mindfulness, yoga and other non-traditional approaches to wellness and spirituality….personal antidotes to  workplace stress as well as broader themes of difference, fear and anger that seem to form part of the zeitgeist.
In his beautiful novella called "You Are Here: Discovering The Magic of the Present Moment" the renowned Zen monk, author, and meditation master, Thich Nhat Hanh, highlights the power of mindfulness to transform our lives:
You are here, body and mind together.  You are here, alive, completely alive.  That is the miracle.  Some people live as though they are already dead.  There are people moving around us who are consumed by their past, terrified of their future, and stuck in their anger and jealously.  They are not alive; they are just walking corpses.  If you look around yourself with mindfulness, you will see people going around like zombies.  Have a great deal of compassion for the people around you who are living like this.  They do not know that life is accessible only in the here and now.
This process of grounding, of finding your place, and living it fully – at work and in life – is likely going to be an essential skill for workplace survival in coming years, and for workers of all ages.  It is perhaps no surprise, then, that many of the "maligned millenials" we already know and work with are already well advanced on a journey many others are still barely exploring.
At Organimi we hope to explore this theme of the "mindful self" and the place of the individual within the organization, in coming blogs, and in coming product releases.  Technology innovation and workplace evolution are tightly coupled.  We see this as part of our journey.  We hope you come along for the ride, and help make it a better one.
You can start by charting your place.
Yes! Take me to Organimi