---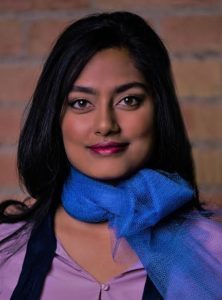 Mala Rambharose is a published Poet, children's author and Contributor to the Huffington Post.  In 2013 she was named an Emerging Writer by the Writer's Trust of Canada.  Mala conducts workshops around how to Mother and Father ourselves. She is currently working on her first book for adults and is a guest speaker at the University of Toronto.
---
I sat across from her eagerly awaiting her next question. She looked up from her clipboard. "Do you possess a sense of urgency?" Her eyes narrowed as she analyzed the look on my face.   
Oh no, how do I answer this?  Do I tell her what will help me get this position? Do I tell her the truth? Or do I explain how having a sense of urgency does not make a person more efficient or productive, it just pleases other people on a team who expect everyone to look like they are working really hard?  
To be honest, I don't remember what I said.  What I do remember is being asked to do a skills test on the computer; failing and them not calling me back.  
What I didn't know at the time was how to articulate my value to a potential employer.  This lack of awareness on my part did not affect my ability to get jobs.  I had over 30 jobs by the age of 25.  It did however affect the way I saw myself in relation to the 'normal' world.  No amount of caffeine, sugar or angry bosses could get me to move any faster.  It left me questioning why I wasn't 'like' other people.  
Some positions I kept for a day, some for 3 years.  The few times I was fired, I heard words like 'too slow.' I did everything from piercing ears and sweeping floors to relaying information for the UN.  When I worked in high stress environments – like live events and IT consulting, I got promotions and raises – I would be encouraged into management and leadership roles.  But in most environments, I was perceived as too happy – even lazy, a day dreamer of sorts.  
For a long time, this range of responses to my way of being did not make sense to me. I didn't get why some people saw me as highly valuable and others, not so much.  
Reflecting on my early days, two things occur to me; it was definitely a time of exploration and if I could have seen what was happening from a bird's eye view perspective, things may have made more sense.
When we can see our lives, a system or an organization from above – in its entirety – what we do daily takes on a different meaning.  We can see what the pain points are, what is missing, what is broken and what is working well.  We can see who this affects, who we are directly connected to and why what we are doing matters.  
This perspective puts us in a position where we are able to contemplate our value in the greater scheme of things and appreciate everyone else's value at the same time.  This in turn allows us to communicate in a way that others understand because we have the information necessary to be clear and appealing.  No more making things up and hoping no one notices.  When we fully embrace where we stand, we can take other people's needs into account and present our value authentically.  
When my role was that of a busser, customer service rep or sales associate I was called 'slow, lazy, in my own world.' Three years ago, I started my own business for the third time and began calling myself a Self Care Instructor.   Now, when I walk into an office or classroom to speak about dealing with stress and anxiety, people call me words like calm, soothing and peaceful.  
I look back at my over 30 jobs as my time as a kind of research scientist.  I didn't know it then but I got to observe how different types of working environments can affect people mentally, emotionally and physically.  Now, when I walk into a new environment, I can draw on those relevant experiences.  
I am no longer seen as a lazy, millennial with commitment issues and problems with authority.  I found my place in the bigger picture.  And now people expect me to be exactly as I am.  
Love Mala
It's Cool To BE Happy