Today's blog talks about how marketers, field sales, account managers and client service teams can all use Organimi org charts as a tool to get to know your business clients and prospects better. 
The results?  Better account understanding, stronger relationships with more engaged personnel at the organizations on the other end of the conversation, and better business opportunities, for everyone.
The Elevator Pitch
Sales reps are inundated with sales process and sales methodology advice – SPIN Selling, SNAP Selling, Selling to VITO, Miller Heiman, you name it, sales reps have likely heard of it, read the book, or sat through a training class.
That's not what we're talking about.  There are lots of companies out there a whole lot more qualified than us to deliver that training. Like these guys, for example: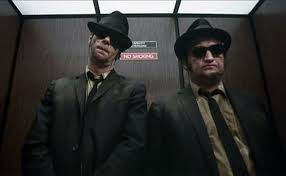 Instead we want to offer a simple tool any sales rep who wants to can use to get a better understanding of "who's who in the zoo" at all of the accounts they are interested in developing relationships with – regardless of what sales process you use.
Having your own Organimi account with your own network of connections in customer and prospect accounts mapped out, and accessible anytime you want and everywhere you are is a great investment, for sales reps and their clients.
It helps you deepen your understanding of your clients and add more value to them.  It gives you a reason to connect, engage and share with your clients.  Best of all, its yours, and its free, and its portable – so the investments you make in creating and building out your network stay with you as you develop your sales career.
We've already written tons of blogs talking about organizations, using Organimi to map  out senior teams, using LinkedIn and pulling in data to map in Organimi, sharing your org charts with others in your client or partner channels you are collaborating with, and sharing org charts on Twitter, LinkedIn, Facebook and Google.  Organimi is simple but powerful, and we have lots of plans to build out new features.  Hopefully you'll want to get involved and start talking about the features you want to see.
Sound good?  Then read on.
The Other "ABC" of Sales: Always Be (Org) Charting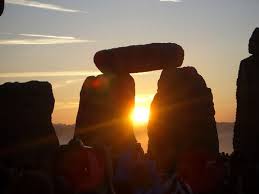 We're just past the summer solstice.  Tick, tock.
For sales reps working for a company with a fiscal calendar quarterly cycle, the year is basically half over.
So it is a great time for reps to assess whether they are ahead of plan, working to close a sales gap over the back half of the year, or scrambling to get enough deals on the board to be around next year.
And let's face it – even if you're not on a calendar clock, you likely have a sales manager breathing down your neck about improving performance, making more connections, building out your understanding of your accounts and, oh yes, closing more sales.
Welcome to the "what have you done for me lately" world of sales.
Everybody has their favourite movie, show or character that explores sales stereotypes.  But perhaps the most enduringly popular recent film is the 1992 film Glengarry Glen Ross.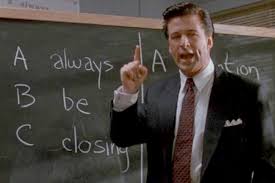 It wasn't a blockbuster (it made only $12M at the box office) or really a cult classic, either, for that matter.
But its A list actors, and their exploration of the many techniques of closing sales in stressful, high pressure environments, was compelling.
Among sales people we know, the film captured the essence of the "take no prisoners" approach to sales best portayed in the "always be closing" video scene. The "cadillac-steak knives-you're fired" trifecta of sales incentives offered as sales awards by a young Alex Baldwin, brought in "from corporate" to motivate the underperforming sales trio of Jack Lemmon, Alan Arkin and  Ed Harris, says it all.
The Hardest Job To Do; Easiest One To Measure
The Glengarry Glen Ross mantra "Always Be Closing" reflects the high pressure world of sales. Maybe you remember this one better: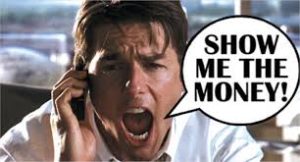 Closed business is the basis on which sales reps are measured.  Period.  Regardless of what anyone might say.  And there are no shortage of inspirational sales quotes like these used to motivate, inspire (or terrorize???) sales teams.  A couple of others appropriate for today's blog:
Success is the ability to go from failure to failure without losing your enthusiasm. – Winston Churchill
Opportunities are usually disguised as hard work, so most people don't recognize them. – Ann Landers
Our view about sales at Organimi is that it is among the most challenging jobs on the planet – and it is getting tougher, hence our mantra "hardest job to do, easiest one to measure".
Most sales reps face a constant barrage of rejection from prospects and customers, whether you are "hunting" or "farming".  And those rejections come only after you manage to connect at all.
Ironically enough connecting at all has become even more challenging, despite an almost unlimited set of connectivity options these days across email, text, phone, facebook, twitter and other social media tools, due to caller ID, do not call, voice mail and a myriad other tools and techniques for avoiding speaking to people you don't want to.
Sure the lead generation process has changed, with the emphasis now on digital and online lead generation activities and analyzing every aspect of the sales process for insight.
But to paraphrase the old saw from John Wanamaker, at least 50% of lead generation dollars (even the digital ones) being spent by marketing and sales organizations to create qualified leads for their sales teams are still wasted…..marketing and sales organizations just don't know which half it is.
The reality most sales reps face and live with every day is that demand generation platforms remain imperfect, most leads handed to them are marginal at best, and they are on their own in trying to prospect for, cold call and get their foot in the door at clients and prospects.
Where better to get those leads then from clients and prospects themselves, as part of an engagement process focused on building your own understanding of their business environments.
Use Organimi To Join The Dots And Find The Money
Challenge: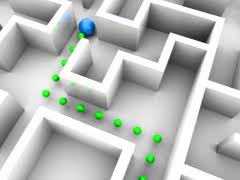 At Organimi we have a lot of respect for sales, account management and services professionals and what they do.  The science shows us that many people tend to be slow to adopt new products and services, for many deeply ingrained reasons of risk aversion.
A key challenge is to find the "coaches" or "sponsors" who can bring your solution in front of the right audiences and be your sherpas through the buying cycle.  Whether you describe that process as joining the dots or finding a needle in a haystack, the point is you need to map things out.  And we think that using Organimi can be useful part of your sales tool kit.
Solution:
First of all, Organimi creates a context for sales reps focused on building client relationships to work collaboratively with your clients to get a better understanding of their organization, the needs of their people, and their decision making process.
In sales getting access to "org charts" is the gold standard of engagement because it helps sales reps better execute on their account management strategies.  But in many organizations, the org structure changes so often that org charts are hopelessly out of date within months, and most sales cycles these days just take longer.
Use Organimi to create your org chart view of your client or prospect.  Share it with the people you are engaging with.  Get them to collaborate with you on it.  It doesn't matter if you are a hunter; or a farmer.  It doesn't matter if you do the leg work or you get them to.  As the Nike slogan says "Just Do It".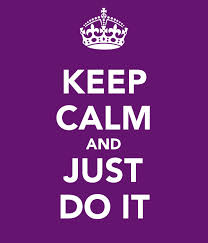 Second, and thanks to the cloud, recognize Organimi for what it is – your online organizational rollodex for collaborating with each customer.  Your org charts for each and every one of your clients and prospects are….yours.  In a world where organizations fall out of love with their sales reps on a regular basis, Organimi is a tool you can carry with you as you explore your sales career. Think of Organimi as a store of value for all the sales networking investments you are making as you cold call, prospect, and pursue the other thankless tasks of sales reps everywhere.
Last, and certainly not least, Organimi is free.  Yes, it sounds kind of crazy we know, and we haven't figured out what the catch is yet, but it is free.  For up to 500 members in an organization – and you are likely to not want to be making too many org charts that big, particularly if you are selling at higher levels within the organization!
So you can create as many org charts as you want; and you can share them with your customers and prospects as a way of getting them enrolled in your sales process, whatever it is, and when the sales boss is asking you what you have been doing to advance your sales opportunities you can show them…online…in real time.
Closer
Sales is hard work.  Sales reps who get to know their clients and prospects well have better chances of closing more business, faster.  If you want to close more business, faster, try Organimi to connect and collaborate with your sponsors as part of your sales process.  It is easy to learn and use, and its free.
You can get access and start mapping out your key prospects here.
Thanks for reading, and good luck selling.
The Organimi Team