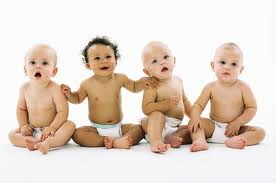 It's hard to believe Organimi is at our first birthday milestone!  What a fun year!
Like our friends at Thalmic Labs, Vidyard, Big Road, TribeHR, Rebellion Media, Axonify, and so very many, many more, we're proudly based in Kitchener-Waterloo, one of North America's top technology hubs.  It is "awesome" (my co-founder Brett's favourite adjective) to be working here.  It is incredible to be part of the community. Everyone is making things happen.
CFs Brett, Eric, Yiwen and Darius started Organimi on the back of an envelope, with the idea that organizations are changing a lot, and that people really do want to connect, communicate and collaborate in more meaningful ways at work — which is getting tougher and tougher as we spend more time remotely, virtual, or siloed in different parts of our organizations… on our devices instead of F2F.
We also believe that getting people connecting and engaged should be a lot easier than it is, given what has happened with social, with mobile, and with the cloud over the past 5 years.
We've started with org charts and photoboards, so people can easily figure out (or remember!) who's who and what they do.
In the patchwork quilt of web services we see ahead for social business, we are going to nail the organizational design and organizational modeling "patch".
Personal disclosure: my gran was a master quilt maker. It was once a big thing in this part of the world BGW (before global warming). Lots of hard work, but it results in something practical and beautiful.  A great design goal for us.
We've been a member of the founding cohort at Communitech Hyperdrive, and we are now settled in at the Accelerator Centre.  You couldn't ask for better venues.  The heat is on now because Cohort 2 is just graduating from Hyperdrive and there is a herd of phenomenal  companies there as well, including WellRead, GroupNotes, and Cream.hr.
We've also planted the colours this year with a stint at General Assembly … and hopefully planted some seeds for Organimi growth when we expand to the Big Apple.  Thanks to Irene, Miriam and the team at  for that support.
We've closed our first financing, with support from seed investors BDC and Canrock Ventures, and had great feedback on Organimi from many beta testers – brutal sometimes but very helpful.
Trial registrations for VI, the Organimi MVP, are humming… and some very "engaging" features are just around the corner on the V2 release. You can check out the Organimi video or sign up for the trial. 
So we hope you'll check Organimi out, join us, be the "Organimi maestro" in your organization, get your colleagues to "claim their space" and be part of this fun project.
So a quick breather for a happy birthday and group hug… and now… on to crawl, walk, run.