When new customers come to us, there are a few features that we always point to as defining features of Organimi. Often, customers will come to us not knowing what they truly want out of their org chart software. They are used to using old, antiquated methods for org chart creation — like using templates to create their org chart in Word, PowerPoint, or Excel, or even making the entire org chart in photoshop. They usually know that their chosen way of making an org chart is a major pain, but aren't sure of what features could potentially help them to be more effective with their org chart sharing and distribution.
Of the many features that Organimi offers that make our org chart software a great choice for companies of all sizes, there are a few that stand out. If you are looking for a free org chart software solution, these features are the ones that you should be looking for:
Ability to Collaborate
An org chart can be a bigger job than many people appreciate. When you work for mid-sized or larger organization, an org chart could include hundreds of employees. That doesn't even count the org charts for different teams and departments internally. It's a huge job to put all of that together and unless you want to spend weeks working on your organizational charts, you'll likely want some help in the process.
Organimi makes collaboration easy. You can share your org charts with anyone in your company and work together to put together an org chart and keep it updated. Remember, you'll constantly have new hires and people leaving the organization, requiring that your org chart is updated on a regular basis. That can make it difficult to handle on your own.
Using Organimi's org chart collaboration features ensures that you can have several people working to ensure that your org chart stays updated and that all new hires are included. Ensuring that your teams have access to the most up-to-date information
Cloud-Hosted Org Charts
One of the biggest problems that companies run into after creating an org chart is how to go about distributing it. You could send it to everyone through email, but will they save it, remember they have it and put it to use when they need it? Alternatively, you could upload your org chart to your cloud intranet but could run into many of the same issues there.
Organimi makes sharing your org chart easy. When you publish the org chart, a URL is created that allows anyone within your organization to access it directly through their web browser. That org chart at that URL will then stay completely updated with each new change that is made, with no reason to distribute a new URL for the org chart. This means that no one ever has to remember or save a new location for the document, which ensures they always have the most up-to-date version of your org chart.
Drag-and-Drop Editor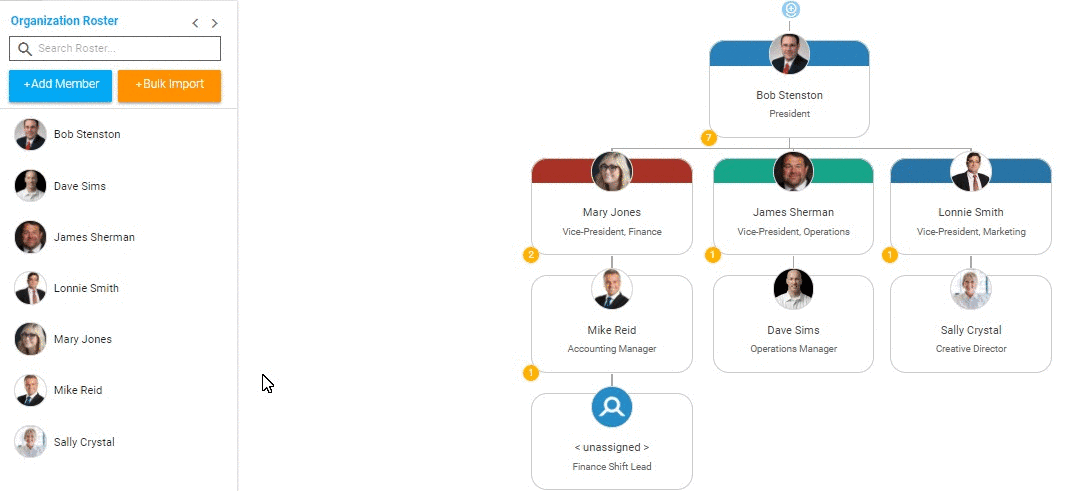 You don't want to have to mess with messy Microsoft Word documents or Excel spreadsheets when you create your company org chart. When you look for a free org chart software solution, make sure that you find one that has an easy to use drag-and-drop editor. Our software makes it easy for you to design your org chart, make changes, and add new members intuitively.
A drag-and-drop editor also ensures that any collaborators that you work with will have an easy time helping you to edit the document. They won't need any special explanations or training that will make the process more difficult than it needs to be.
Ability to Add Custom Fields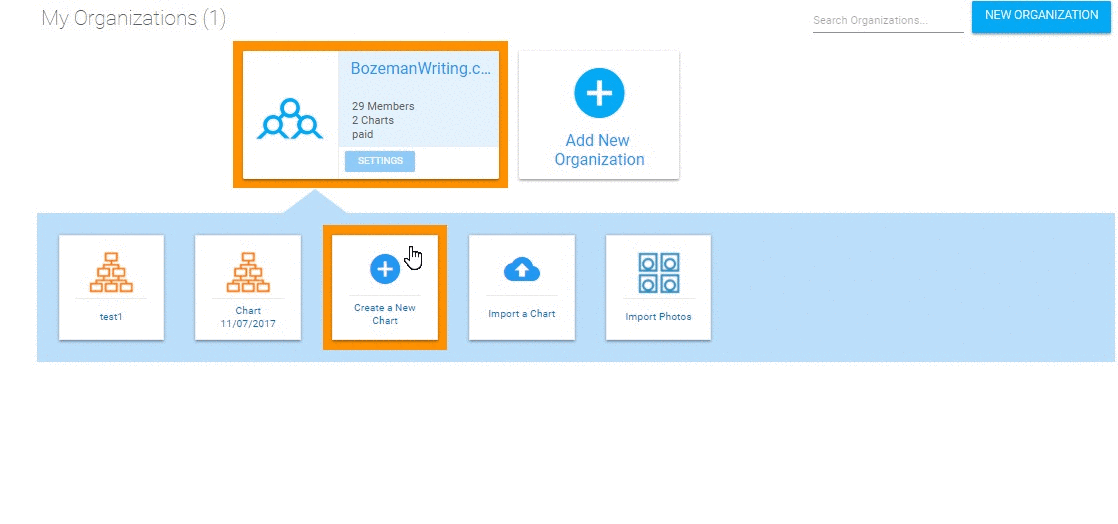 Every organization is different. You want to make sure that you can give your teams all of the information that they need to contact the right people and make informed communication decisions. Organimi allows you to add custom fields to your org charts, allowing you to make specific data available through your org chart.
For instance, maybe your company uses a third party communication tool like Skype, and you want to make sure that everyone's skype address is visible on your org chart. Custom fields are an excellent solution for this and ensure that your org charts are as useful as possible based on your internal processes.
Multiple Display Types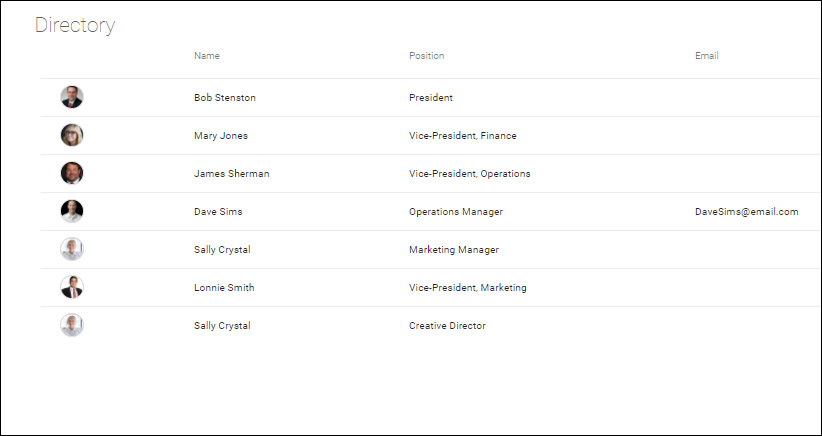 Having multiple different ways to view the information contained in your org chart is a huge benefit. Not all layouts and ways of displaying the information contained in your org chart is right for every situation. Maybe you want the information to show up as a directory? Within Organimi's free org chart software, you can choose how you would like your information to show up. Organimi offers the standard view for your org chart as well as a directory view and a photoboard view. This ensures that you can display the right information to your users, based on the current situation.
Free Org Chart Software Features
Org charts are extremely important for giving your teams the information that they need to communicate internally and stay on top of projects. However, they can be a serious pain to put together. It's tough to collaborate with others in your company on the same org chart. Distributing the org chart can be a lose-lose situation that leads to the org chart never finding meaningful use and employees going back-and-forth to find contact information. Additionally, a cloud-published version of your org chart that stays updated with all changes will help you to ensure that your employees always have access to the most updated version of the org chart.
Organimi does all of this and more. Sign up for free today to start creating your org chart.