In recent posts, we have been focusing on how to effectively manage an organization design process.  (I'm glad you are still with me on this.) Let's take a closer look at how to ensure rewards programs are integrated and aligned with your new organization design.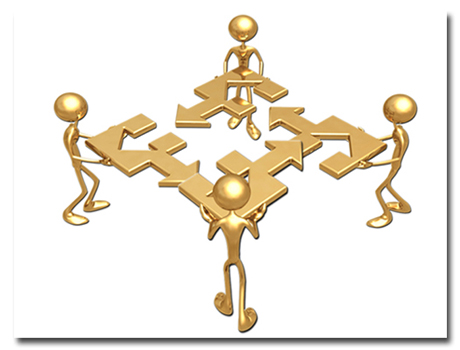 Two frameworks can guide the redesign of rewards systems and will align with the other organization design star points in Jay Galbraith's Star Model.  They are "The What" – Rewards System Design Logic, and "The How" – Design Milestones Process.
Three Elements of Successful Rewards Systems
To be successful, rewards systems should include these three elements:
Strategic drivers – operating governance, organizational capabilities, competitive talent/labour market requirements;
Rewards philosophy and objectives – base/variable pay; fringe benefits, compensation governance;
Mechanisms for delivering compensation – salary administration, market pricing, job evaluation, performance management, variable pay distribution.
Strategic Drivers
The three strategic drivers are the guideposts for the organization in (1) setting rewards systems philosophy and objectives and (2) influencing the design of appropriate compensation delivery mechanisms.
Now let's look closer at those strategic drivers:
Operating Governance – This represents the central vs. distributed decision making for enterprise policy matters which include rewards systems.  The more integrated the governance model, the more linked the business units and functions need to be.
Organizational Capabilities – This represents critical organizational strengths that help the business to compete in their markets.  Capabilities determine what behaviours and actions we should be encouraging and rewarding.
Competitive Talent/Labour Market Requirements – This represents the drivers that define the price of acquiring and retaining distinct sets of talents which are based on market forces locally as well as globally.
Rewards Philosophy and Objectives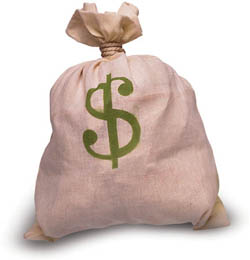 Four core elements are part of a rewards systems design.  They are base pay, variable compensation, fringe benefits and compensation governance which include performance management.
When we consider the compensation philosophy and objectives which will best meet our needs, it is important to ask ourselves:
Should compensation be a driver or a reinforcer of behaviour?
Where does the organization want to position itself in the labour market?
What portion of total rewards will be distributed in cash, equity and benefit programs?
How much pay should be at risk at different levels of the organization in order to effectively leverage any variable rewards?
How and where will we govern compensation design and its subsequent delivery?
These rewards strategy decisions provide the boundaries that organization designers need to work within as they align the star points in their overall organization design structure.  These decisions are heavily influenced by the practical realities of competing for key talent in several fields such as engineering and general management.  Any changes in core compensation policy should only occur when there is a need to change culture to fit a new market environment.
Mechanisms for Delivering Compensation
Mechanisms for delivering compensation include components such as base salary administration, job evaluation, market pricing, performance management and variable pay programs.  These mechanisms must be flexible, within the controls of the operating governance model of the organization, and tailored to the specific needs of your major business units.
Variable compensation can include short-term bonuses and long-term incentives such as stock options and other equity.  They are normally tied to the achievement of critically defined business performance metrics.  The design of these variable pay programs should be common across the company however the administration of the plans could be altered to support a specific business model or strategy.  As an example, if a business unit has realigned itself from a set of regional profit and loss units to global products or markets, it must be able to align the metrics for its new performance expectations and then adjust the weighting in the bonus formula to drive the new global behaviour.
Performance management is also a part of compensation governance.  Performance management in high performing companies is a business process, not a human resources process.  PepsiCo, P&G, and Honeywell, just to name a few, are known for their goal-deployment precision through core business processes that cascade objectives down and across their business units.  When new business teams are launched deliberate efforts should be made to create a performance linkage among the targets of those who depend on each other in the new structure to achieve shared business results.
In summary, embarking on an organization design review must involve key business leaders who can make tough decisions as well HR professionals who possess organizational effectiveness expertise and those with compensation expertise.
Bringing the right pieces together and implementing the right new organizational structure can be an extremely rewarding experience, one which will positively impact your organization for years to come.
Good luck!
Linda A. Barlow, CHRP
Global HR Thought Leader