Companies today are becoming more sophisticated in using organization design as a critical tool for driving business growth through new structure and capabilities. Given these goals, it is essential to align the right measures and reward systems with the organization's structure, process and people.
The old saying that "what gets measured gets done" applies, in spades, to rewards systems where variable compensation and recognition based rewards are typically linked to desired objectives or outcomes.
Using Rewards To Align Individual and Organizational Goals 
In a previous blog post, I introduced Jay Galbraith's Star Model as a tool for organization design that will align structure, process, people and rewards with the business strategy.  One of five points on The Star Model is Metrics/Rewards.  Metrics are intended to inform employees and managers of what is important and provide leaders with a dashboard for directing business growth.  Rewards are intended to influence behaviour and align individual actions with organizational goals.
When metrics and pay are not aligned with the new organizational structure, roles and business processes, there can be many unintentional consequences.  Here is an example:  Company X reorganizes to drive growth in four vertical markets.  The resulting design change shifted the organization from a purely regional model with country-based P&L business units to four global industry-aligned business units.
In spite of the fact that executive targets and incentives were to be realigned as part of the design initiative, legacy programs remained in place due to inflexibility in the corporate compensation programs.  As a result, country managers in the new organization structure continued to behave as they had in the old structure.  They continued to chase business on their own instead of collaborating across countries and regions to bundle their products with those produced in other country-based businesses.  They did not partner with key account leaders in vertical markets to offer higher-value solutions which would have meant greater sales for the overall company.
The result? Team members behaved exactly as they were incented to do.  The impact: the entire reorganizational process was delayed, and the underlying objectives possibly even thwarted, because of a lack of alignment between structure and compensation.
Consequences and Causes of Misalignment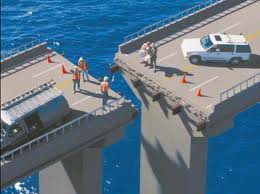 When metrics and rewards systems are not realigned with organizational structure changes and business processes, the impacts are quite predictable.  Consider these facts:
Individual performance targets compete with the goals of the strategy.
Roles and accountabilities are either confused or continue to be aligned with the old organization design.
Decisions are made to optimize performance in one business unit contrary to the needs of the larger organization.
The organization is slow to act and becomes hampered with internal conflicts.
Leaders resist change because it appears rational to do so when incentives encourage old behaviours to prevail.
Individuals begin to question the impact of the organization design changes on their personal economic well being which distracts them from being successful in the new organizational structure.
What causes this misalignment?  Reward systems are often overlooked during a comprehensive review of organization design for a few reasons:
Compensation specialists are not included in the design process until very late in the game.
There may be a reluctance to make adjustments which could reduce accountability or upset internal and external equity dynamics.
Perceptions that compensation changes will unsettle or disrupt existing performance dynamics, or cause high performers to lose motivation or leave.
A lack of flexibility by comp experts who focus more on creating consistency across pay programs rather than responding to the differing needs of business units.
Legacy pay and metrics programs can be complex and focus on too many things, not specifically on profitable and sustainable growth.
When organization design experts engage with their compensation colleagues, they most often approach the subject from very different vantage points.  The organization design experts seek to differentiate the organization by creating unique, hard-to-replicate capabilities that will produce a sustainable competitive advantage for the company.  Whereas the compensation specialists seek to match industry patterns to ensure the company's policies are not out of line with competitors or with labour market realities.
Ensuring Rewards Programs Are Integrated and Aligned By Design 
How can you ensure an effective process?  Organization design experts and compensation specialists need a common language and framework to work together.  They need a process road map to ensure that their pay program designs are in sync with the organization design elements of the other points in Galbraith's Star Model.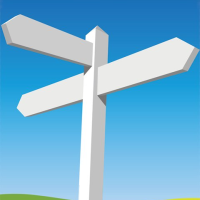 Two frameworks can guide the redesign of rewards systems and will align with the other organization design star points.  They are "The What" – Rewards System Design Logic; and "The How" – Design Milestones Process.
To be successful, rewards systems should include these three elements:
Strategic drivers – operating governance, organizational capabilities, competitive talent/labour market requirements;
Rewards philosophy and objectives – base/variable pay; fringe benefits, compensation governance;
Mechanisms for delivering compensation – salary administration, market pricing, job evaluation, performance management, variable pay distribution.
The three strategic drivers should be seen as the guideposts for the organization to set its rewards system philosophy and objectives and influence the design of appropriate compensation delivery mechanisms.
Does any of this make sense to you?  I hope so.  We will continue to explore how to align rewards systems in organization design in my next blog post.
Linda A. Barlow, CHRP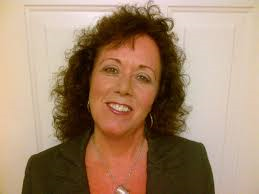 Global HR Thought Leader