Recent research confirms the many benefits for work-life balance of a consistent exercise regime.
Yet another reason to stick with your new year's resolution to get more active and get more out of life in 2014!
Exercise is clearly important – the name of the game even – to those in professional sports.
In this blog, though, we explore some of the other ideas coming out of professional sports that might be helpful for businesses interested in raising their game on organizational design and talent management.
And we'll also have a bit of fun showcasing some of the organizational charting and design capabilities of Organimi on the "behind the scenes" teams in the front offices at the clubs still in the race as we head towards Super Bowl 2014.
Can There Be A Winning Formula?
For those who don't follow it closely, the National Football League, by many measures, is the most successful professional sports league in the United States and one of America's most significant (and profitable) contributions to the global professional sports industry. It is no suprise, then, that NFL franchises routinely rank in the top slots on the "most valuable" lists of American and global sport teams.
In a recent blog on talent management, entitled "How to Hire Like the NFL's Best Teams" Lex Sisney looks beyond the game – to ask the question what can managers in other businesses learn from the best practises of NFL teams in recruiting and developing their talent.
(You can learn more about Lex — who bears a passing bearded ressemblance to Katherine Heigl's co-start Gerard Butler in The Ugly Truth — here).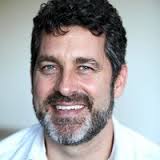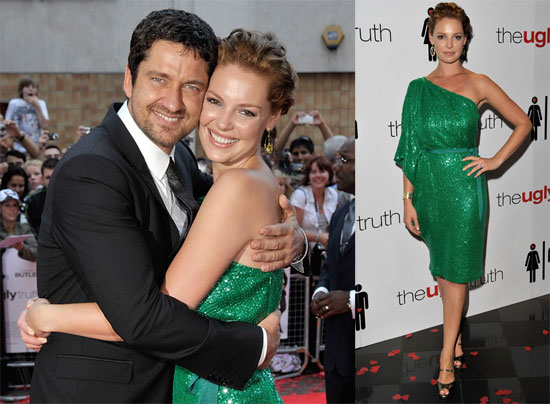 If you check out the link, you'll also get a chance to register and win a free copy of Lex's planned book of best practises in HR management for NFL teams. Sisney's blog is entitled "Organizational Physics: System Thinking for Breakthrough Performance".
Lex begins by observing the "rules" underpinning the operations of the NFL that drive its overall performance and the parity that has emerged across the league in recent years:
"Each season, all 32 NFL teams begin with the same basic chance to be competitive. All teams have a roughly equal amount of money to spend and the same numbers of players to a roster, and the worst teams from last season get higher draft picks and an easier schedule this season. If a team gets "harmed" during free agency, the league will assign it compensatory draft picks to help it stay even."
However he notes that despite this parity, only a few teams have been consistent winners. He observes that "over the 13 NFL seasons from 1999 to 2012, just 6 teams out of 32 have achieved a 60% or better winning percentage: the Patriots, Colts, Steelers, Packers, Ravens, and Eagles, with only one team achieving a 70% winning percentage: the Patriots. And you'll note if you have been following the playoffs a number of these teams are featured again in 2013.
But what does this have to do with business organizations and talent management?
A lot, according to Lex. He argues that "these winning teams have cultivated an edge in how they go about managing their business and developing their front office and on-field staff" and he spends some time in this blog discussing how they have done that.
For those who don't see the connection between business and sport, or between the well oiled, monied NFLers and thier business, or between highly skilled athletes and the rest of us, Lex reviews the common objections. He states:
While most of corporate America and Silicon Valley startups are driving hard to get more and more standardized and relevant information through big data, social gaming, and assessments on potential recruits, again, so what? The consistently winning teams use the same data set and have the same opportunities in the draft (or to recruit outside the draft using free agency) as every other team. Yet they consistently outperform their peers. How?
Playing The System: Think Of The Draft Board Before You On Board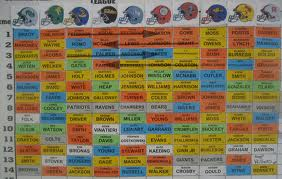 Lex is not the first person, nor will he be the last, to explore the connection between sport and business for best practises in recruiting, personal development, and talent management.
Jon Gordon has recently explored in his blog how coaches motivate their teams and get buy in, and how this motivational approach can be used in business. His tips includes "putting culture first", "getting the team on the bus", "no energy vampires allowed", "believe in them more than they believe in themselves" and "love tough". Check him out for the details. Or consider Liz Pearce's comments about project management lessons she has learned from the disappointing run of her THREE teams in this year's NFL playoffs at her blog post "Four Project Management Lessons Learned from the NFL Playoffs". Or Karl Moore on considering the lessons of mentorship versus sink or swim approaches followed for NFL quarterbacks on your staff development programs.
But Lex offers some compelling insights into exactly why it is that some teams outperform others, all other things being equal, and a description of some of the tools that help make this possible. In response to the question posed about "how they do it", year in and year out, he observes:
"The answer is both simple and profound: Consistently great teams don't scout and hire for talent. They scout and hire for talent that is a supreme fit for their system. They always think about building a team with a strong collective identity at a fair price instead of just collecting individual talent at any price."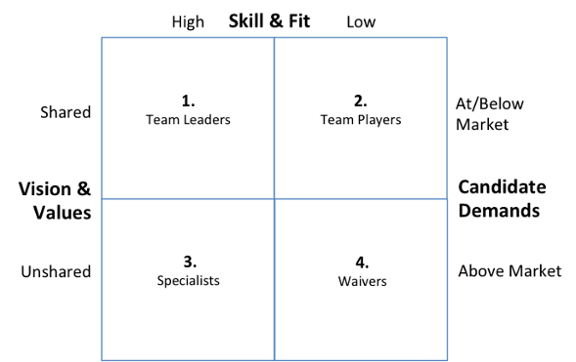 You can get some great insight from Lex's blog on the Draft Board, the system behind it, and the way this best practise can be applied not only to support your recruiting process, but also for your ongoing personnel assessment and talent management activities.
He notes:
This framework provides a strong foundation for how to think about who's on your team now and who you want on your team in the future. It tells you that:
 You need a strong core of #1 Team Leaders who are extremely talented at what they do, are a great fit for your system, share the desired vision and values, and will work at a fair price relative to market rates.
  You need a deep bench of #2 Team Players who aren't yet as talented as the starters (or there's not the same level of job fit) but buy into the desired organizational culture and also do so at fair market price.
  For the most part, you want to avoid using #3 Specialists who, if placed in a leadership position, can quickly turn the organizational culture toxic or tip the payroll balance by demanding exorbitant fees to be part of the core team.
  You must avoid hiring and retaining #4 Waivers who don't have the skills, aren't a fit, don't buy into the vision and values, or make it too expensive in time, energy, and/or money to keep them around.
This approach not only has been proven to help build great teams; it also creates a "common language" for all the stakeholders involved in the recruiting and team building process. He observes that "it's pretty straightforward to master the basic concept and it's simple for everyone involved in the hiring process to understand."
In a business environment where billions of dollars are being spent on recruiting tools, systems and professionals, to achieve results that many HR professionals in the industry will describe as providing "slightly better than random" hiring and retention outcomes, we think this blog is well worth the read, and the free best practises e-book may be as well.  So we hope you'll check it out and that you agree. Let us know!
Putting Names and Faces To The Teams Behind The Teams
Good, bad or otherwise, most fans stick with their teams. I was fortunate enough to catch the Bills crushing their traditional rivals the Jets in November, a highlight in what turned out to be another lackluster season for long suffering Bills fans.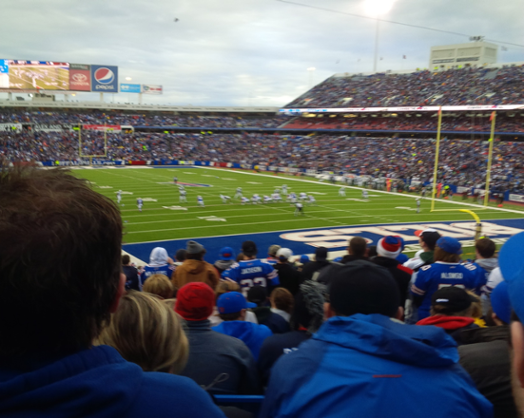 Not surprisingly though, like most fans, my team knowledge stops well short of the playing field, much less the front office where Lex's focus on team building is.
So who are the names and faces and photos behind these teams anyway?
Sure you can find staff lists if you do the research. But that isn't much fun – and it is not too interesting to read either.
So, as promised, on the road to Super Bowl 2014 we thought it might be a good example of the power of Organimi to show you what an organizational design, org chart and photoboard tool can do — by featuring a couple of the teams Lex showcases.
We have the org charts for the Super Bowl 2014 finalists a click away. We'll leave it to the diehard fans among you to go ahead and create, publish and (if you want) share the front office look of any of the other also ran teams that you love, or that you love to hate.
Enjoy the next few weeks; with the way this winter has been pummelling us all across North America, there will likely be more than a few of us doing our own huddles – safe inside in front of TV screens – for the next couple of weekends.