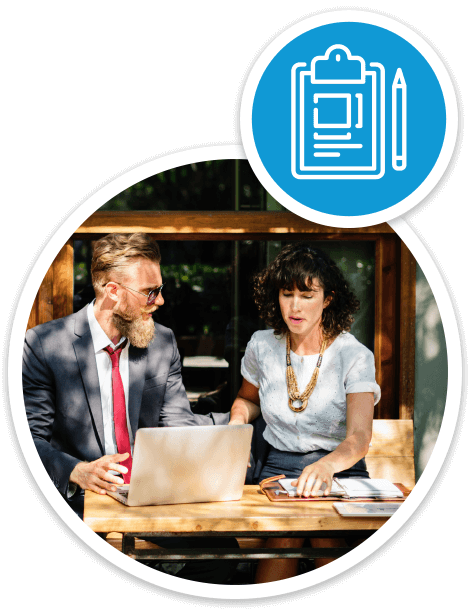 HR & Operations
Keep Everyone In The Loop
Always Connected
Publish your company org chart online to ensure that employees can access it whenever they need to. Keep employees updated on new hires, help them identify the right person to connect with, eliminate unnecessary back and forth communication and more.
Use As An Onboarding Tool
Organimi charts come with an automatically generated photo board and a directory. New employees can put a face to the name and have every employee's contact information at their fingertips.
Easy Updates
Updating your chart frequently doesn't have to be a pain. Simply export your org chart to Excel, make changes and  reimport the file. Watch your changes come to life, without any manual intervention.
Integrate with your HRMS System
Any HR system that provides a CSV output integrates with Organimi.


Brand Your Chart
Use the custom color palette to change the color of your role boxes, chart connectors, and font so your chart aligns with your brand identity. 
Of all of the online org chart tools I tested, Organimi was the best for fit for our needs. Flexible, nimble yet robust. It's become a part of my daily toolset.
John Smith – CEO & Co-Founder at Company One
Organizational Design
Boost Performance Through Organizational Design
Visualize Improvements
Map out organizational structures to visualize your future and current structure. Use our intuitive drag and drop interface to easily move roles and members to different parts of your org chart.
Clarify Roles & Responsibilities
In order to be productive, your organization must have clear knowledge regarding who is in charge of what. Organimi helps you streamline your workflow 
Don't Wait for a Catastrophe. Plan Now!
Reorganizations that are implemented before a crisis are much more likely to be successful.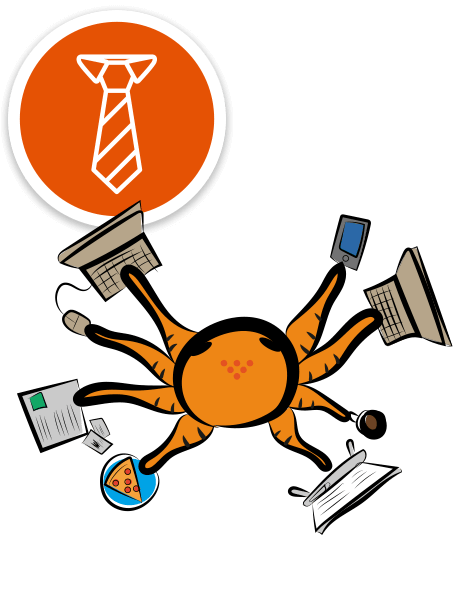 I love this program….it's awesome. Been looking for a good organizational chart template for months
Karen – One Call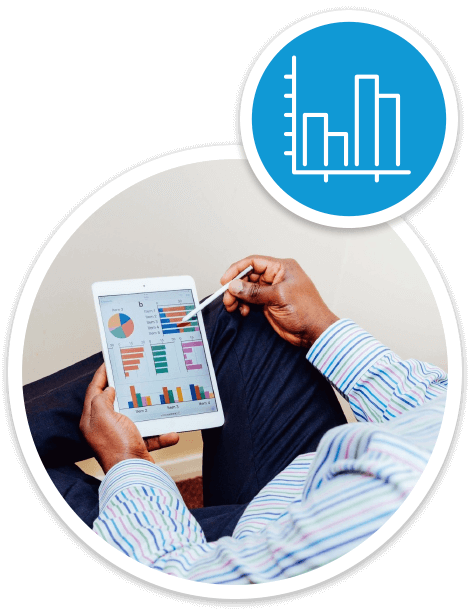 Sales
Supercharge Your Sales Team
Make The Most Of Your Relationships
When you sign a new account, you create an opportunity to generate additional revenue through your current relationships. Keep track of your connections, and how they are related to other important contacts.
Map Related Accounts
It's common today that several accounts may be related to each other. Use the embed feature to link one org chart to another, and keep tabs on every possible opportunity. Organimi helps keep track of these complex connections, so you don't have to.
Plans Made Just For You
We realize that sales teams require a larger number of charts and members to get the job done, and lots of org charting tools are made for single companies. That's why we created the Organimi Planner Edition licenses so that you can keep on charting! Additionally, our flexible license model also allows users to easily add additional charts, fields, admins, and members as needed.
Impress The Boss
Export your chart directly to PowerPoint, PDF, or PNG to share in a meeting or presentation or pass onto your colleagues.
Best Path to Sale
Use the dotted line functionality to outline the best strategy to close a deal. How will you get from point A to point B?
Congratulations on creating a simple, easy-to-use tool for collaboratively creating and managing org charts. My team and I are really enjoying it so far and I hope we will continue to see the value as we continue to build out our org.
Dimi – Progress