Create and Update
Upload an excel or CSV data file with your organization's contact information and reporting structure and watch your chart come to life. Alternatively, you can manually build out your chart by dragging members from your Member Roster to build your charts. Additionally, you can upload photos in one simple bulk import and watch each member get populated with the matching photo in one click. Looking to update your organizational chart? Simply export your chart to CSV or Excel update the information on the sheet and reimport the file OR make changes manually using our drag and drop interface.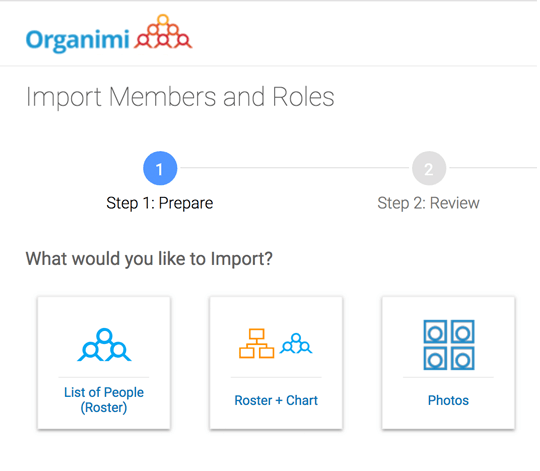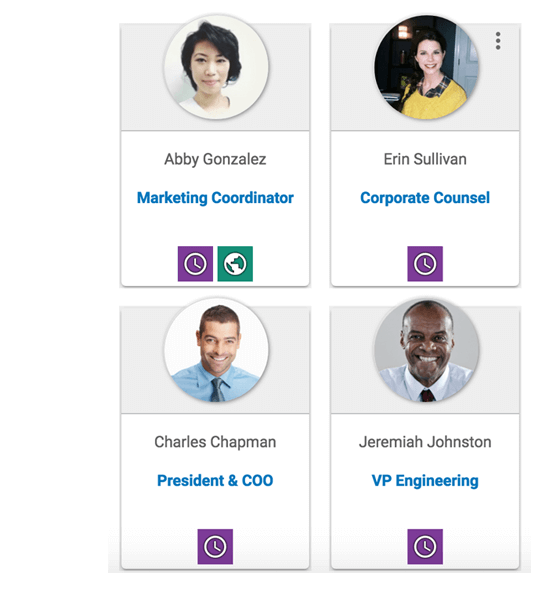 Photoboard and Directory
Photoboards and directories are included with each organizational chart. Easily share your photoboard and directory with select individuals or organization wide with all members of the group. Photoboards can help people get to know who they are working with by putting a face to the name. Directories can act as a shared employee database of contact information so everyone in your organization can easily find each other's contact information and get in touch.
Custom Fields
Easily create custom fields and apply them to members, whether it's text, a number, a URL link, a checkbox or a tag. Have complete control over privacy by deciding which fields should be displayed publicly on your chart and which ones you would rather keep private. To add new custom fields, simply add additional data columns in your CSV or Excel file or add custom field data in line on a per member basis as you go.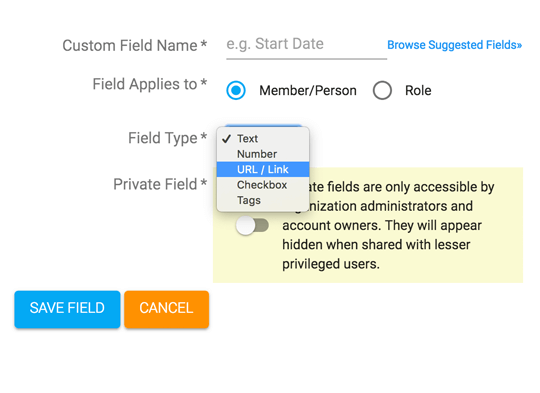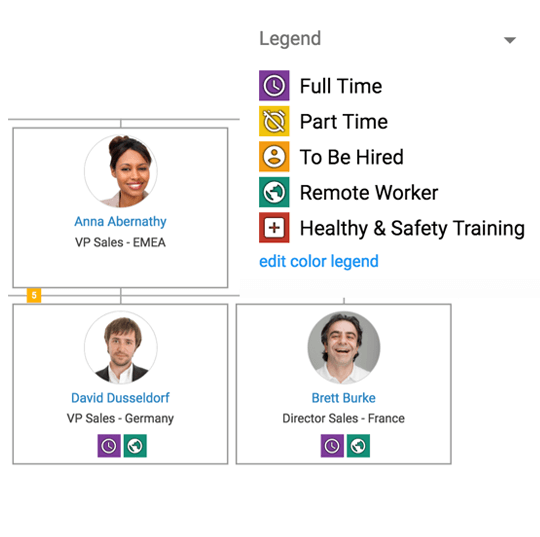 Smart Chart Legend
What's an org chart if it's not visually beautiful? Reduce clutter and extra text and improve curb appeal with our Smart Chart legend feature. Set up rules such as "contains" and "does not contain" based on custom field information and color badges and/or a symbol will automatically show up on role cards if the rule applies.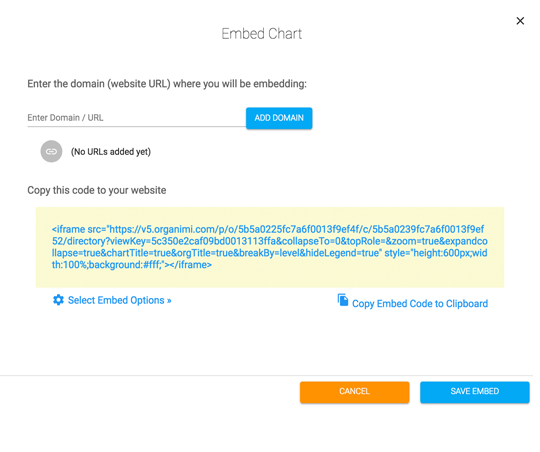 Embed
Embed your organizational chart right into your company's intranet using a small piece of iFrame code that we provide you with, so that all employees can access the chart wherever and whenever they need it. Simply copy and paste the code in the header section of your site. The chart will stay updated with all of your latest changes, so members of your organization are always kept in the loop no matter what.
Custom Formatting
Have complete control over the layout of your organizational charts by creating an unlimited number of "views". Change font color and size, photo shapes and positions, and hide or display fields. Have specific brand colours in mind? Keep your chart uniform with the rest of your branding and input your brand's custom HEX numbers for font and role colors.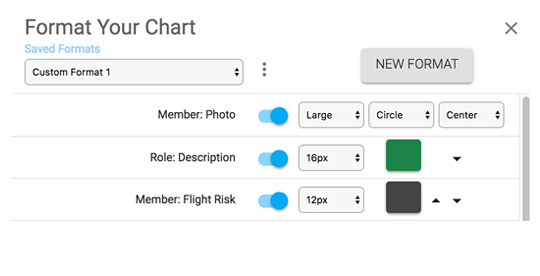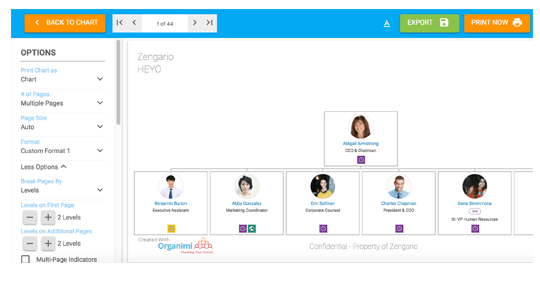 Print & Export
Print or Export a crisp, clean version of your org chart on one or multiple pages to PDF or PNG. Isolate custom subsections of your chart or print the full chart. Choose from 56 different page sizes or opt for the auto fit. We also have an optimize for readability print option for best results.