AN ORGANIMI GUIDE
Strategic Uses for Organizational Charts.
What To Include In Your Organizational Charts
Almost every org chart includes essential information like reporting structures, employee names, and contact data. However, depending on the purpose, specific charts can incorporate much more valuable information, including:
 – Vacant, approved positions

–  Employees on maternity or disability leave
–  Total headcount and full-time equivalent (FTE) numbers
–  A breakdown of full-time, part-time, and contractors
–  Employee photos
–  Links to employee profiles, projects, and certifications 
Organizational Charts Versus Photoboards and Directories
While related, org charts, directories, and photoboards all perform different functions. Org charts highlight organizational structures and reporting relationships, while a directory's primary purpose is to provide employee contact information. Photoboards may include some contact information, but their main function is 'putting a face to a name' to facilitate internal communications.
With cloud-based solutions, users can incorporate all these elements into a single database, providing a more comprehensive, customized view to all stakeholders.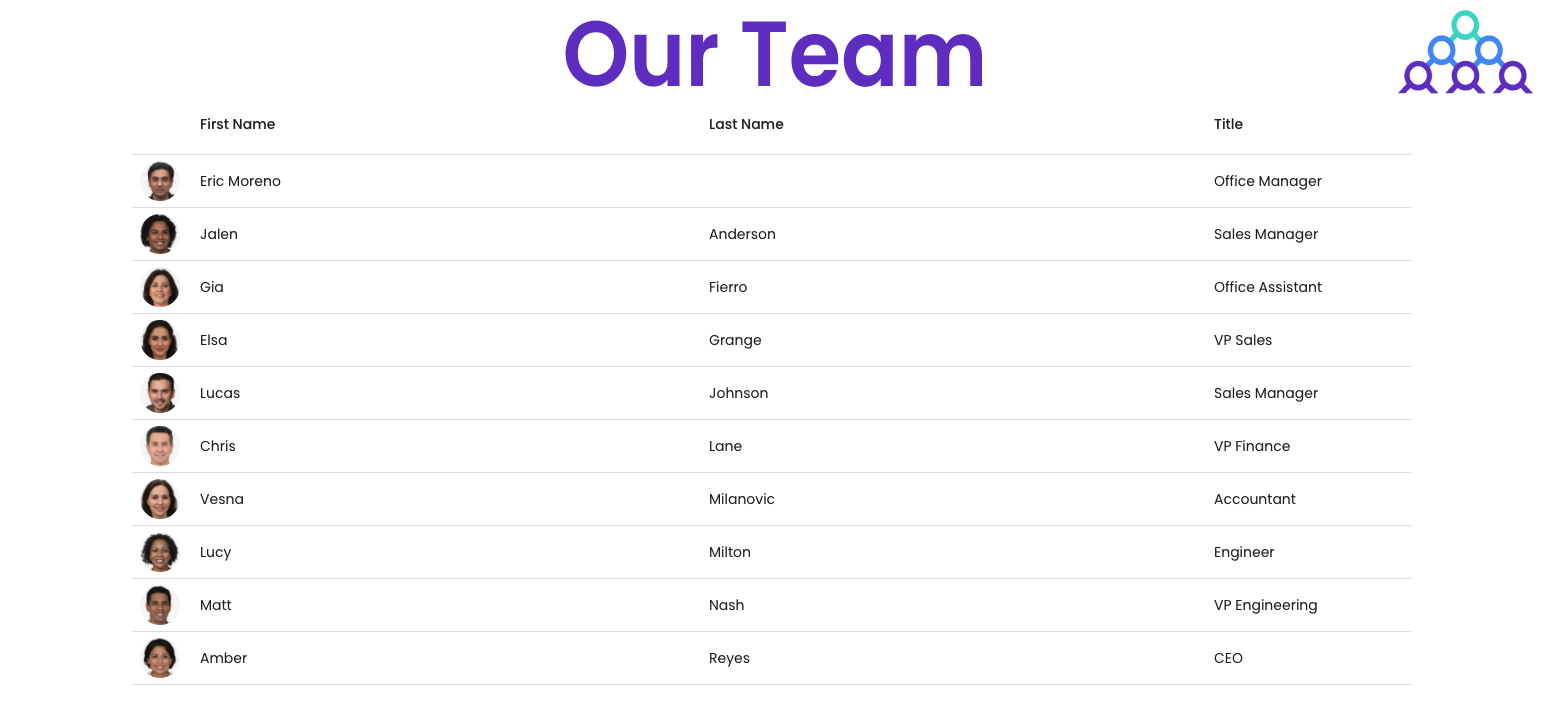 Strategic Uses for Organizational Charts
Many people consider the org chart as merely a tool to identify individuals and reporting structures. However, today's organizations look much different than their legacy counterparts. They're often virtual and highly fluid, with teams forming and reforming to meet ever-changing priorities. Traditional, paper-based org charts can't meet the requirements of these organizations.
Luckily, dedicated, cloud-based org chart tools that effectively share data and integrate with other CRM apps have transformed the org chart's utility. Here are some of the more strategic ways organizations are leveraging today's enhanced org charts:
Budgeting and Planning
Org charts can provide a comprehensive snapshot of many data points that are critical to the planning process, including:
–  Reporting relationships
–  Span of control
–  Open headcount and resource gaps
–  Cross-functional teams
Org charts also serve as 'what-if' tools to develop and communicate potential organizational changes, align to new priorities, build budgets, and identify valuable resources.
Regulatory and Compliance
Companies like banks, auditors, or legal firms may need to provide org charts to shareholders or governing bodies. These charts identify clear chains of command and support proper governance and transparency.
   ORG CHART GUIDE
   QUICK LINKS
Compelling External Organizational Chart Use Cases
While org charts have many practical uses within an organization, the benefits don't stop there. Today, many companies are improving performance by using org charts to align with partners and customers. Here are some examples:
Partnering With Other Organizations
Most successful companies need to partner with other enterprises to optimize the supply chain, support a distributor relationship, or manage joint go-to-market projects. Org charts are an efficient way to build alignment between organizations by sharing contact information, roles, responsibilities, and reporting structures. 
Aligning with Customers
On a similar note, many companies provide their customers with charts detailing specific parts of their organization. For example, a computer hardware vendor may supply a detailed org chart of its service organization that includes an executive escalation path. This information helps customers engage vendors more efficiently and promotes customer satisfaction.
Leveraging Organizational Charts as Sales Tools
For salespeople, developing specialized customer org charts is critical to the sales process. While standard org chart information like contact data and reporting structures is valuable, it's only the baseline. Smart sales teams leverage customer org charts for many other purposes, including:
–  Identifying influencers, budget-holders, and decision-makers
–  Targeting and tracking sales initiatives like presentations or call campaigns
–  Presenting customer information in internal quarterly business reviews 
–  Aligning technical and operational resources to customer requirements
–  Finding avenues for up-selling and cross-selling opportunities 
–  Assessing sales rep activities, performance, and effectiveness
Organimi is a powerful, cloud-based org chart management platform that helps you connect and collaborate with your colleagues wherever they work!