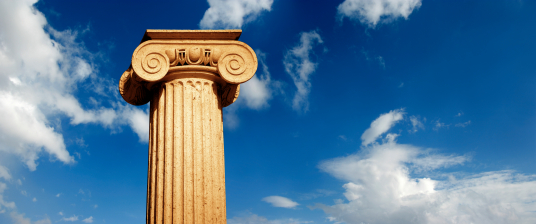 In today's competitive market, I believe it is important for business leaders to understand the importance of having the right organizational capabilities to compete. While the "why" of organizational design is well understood – having the right capabilities to execute on strategy, maximize efficiency, and create a competitive advantage – many business leaders still struggle with the challenge of "how" to create these necessary organizational capabilities.
How do you align your organization's capabilities to (a) effectively execute your business strategy and (b) eliminate barriers and roadblocks that affect team performance?
In this multi-part series, I hope to provide some in-depth insights and recommendations that you can use to answer these questions as you embark on the challenging process of organizational design.
As an HR professional, I've acted as a strategic business partner with many business leaders who ask the "how" question. It is the responsibility of HR professionals to guide business leaders through organizational design projects, with the goal of building new capabilities. This mandate requires the HR professional to have a deeply rooted, trusting relationship with the business leaders, as well as a thorough knowledge of the business, the business strategy, and the business challenges.  This also requires one to bring their HR domain expertise in talent management, organization, change, learning, compensation, and project management to the table.
Step 1: Understand the Business Case
The first questions I ask a business leader who wants to embark on a significant organizational design project are "What are we trying to solve?" and "Why now?"   I need to understand what the business case is for the change.  It is important that business leaders spend the time to assess their current state and determine what they want their future state to look like and why.  Some important questions to answer before diving deep into an organizational design project may include but are not limited to:
How has our business strategy changed?
Are we focused on the real growth opportunities in our business?  Can we re-purpose resources to new work?
Should we consider customer/consumer segments, new product creation and emerging markets?
What is the best way to align ourselves to serve and ideally influence our key customers?
How can we go to market with a more integrated and compelling product and brand offering?
How can we gain more cross-functional linkages to step up new-product development?
How can we better manage our resources to ensure our people are in the right roles, doing the right things at the right time?
I've found after asking these questions that there are usually four common reasons that drive the need for organizational change:
A Change in Strategy: such as a decision to enter emerging markets, or significant acquisition or merger.
Performance Failures: such as internal departments competing with each other instead of collaborating to satisfy customer needs.
Change in External Environment: for example, customers insist we go to market differently – solutions vs. products, or competitors have "changed the game".
Structural Limitations On Growth:  such as the current structure not being scalable for the pace of growth, or having the wrong people at the table to generate the right strategy.
To build a compelling case for change it is imperative to complete a current state assessment. The assessment should include financial data and customer feedback, as well as interviews and focus groups with leaders and employees in the organization.  When data has been gathered, an analysis on the issues and opportunities can be completed which provides the baseline for establishing design criteria.
Step 2: Establish Design Criteria
The next step is to establish the design criteria.  If you are going to embark on an organization design project, it is important to ensure the biggest bang for your buck from the organizational change.  Try to go beyond today's problems and think about the capabilities the organization will need in one to three years' time.  What will differentiate you from your competitors?  These capabilities become the "design criteria" which will drive a positive focus and motivate the team to think more creatively than what a problem-solving approach allows.
Correct design criteria determine what basic units of the organization will be most effective and what business processes, cross-functional teams and forms of power allocation will be required.  Correct design criteria will also provide a means for measuring the results of the new design.  Getting the design criteria right up front will help us to deliver better results throughout the entire design and implementation process.  It is the role of the HR professionals on the team during this time to challenge the leadership team to make the best decisions regarding trade-offs to create a clear, concise set of design criteria.
When you understand both the current state of your organization and where you want to end up, you'll be in the best position to create an organizational design that's best for your company.
In my next post, I'll dive into the form and function of an organization, and show how you can use the design guidelines and analysis above to determine the optimal type of organizational structure you want to create.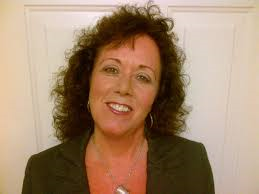 Linda A. Barlow, CHRP
Global HR Thought Leader