Case Study Western States Bank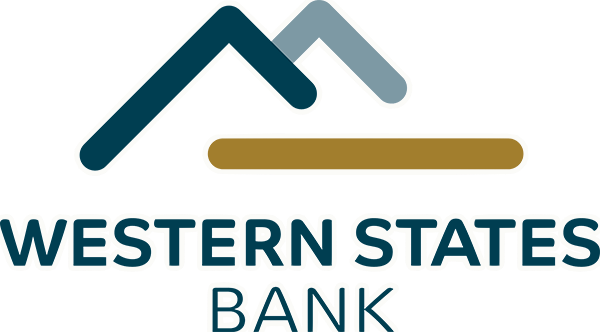 Western States Bank boosts organizational clarity and collaboration with Organimi.
Organimi org chart solution helps Western States Bank come together post-merger.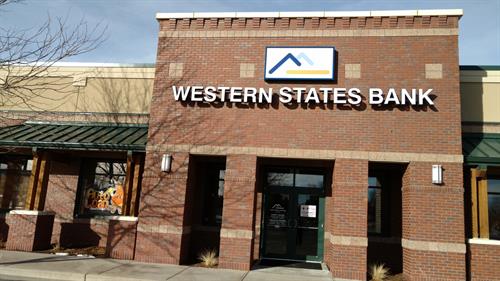 CLIENT PROFILE
A locally-owned, community-focused bank headquartered in Fort Collins, Colorado
Ten branches span Northeastern Colorado, Western Nebraska, and Southeastern Wyoming
Provides a full range of banking services for personal and business customers
Heavily involved in civic, charitable, and local community causes
OVERVIEW
Western States Bank (WSB) has built its reputation on personal relationships and localized customer service. Key to that success is the WSB employee 'family,' who know each other well and collaborate to provide the best possible customer experience.
In 2016, WSB merged with the Wyoming State Bank and Valley Bank and Trust Co. With three different teams and organizational structures, WSB needed a way to consolidate, maintain, and publish org charts for their internal and external stakeholders.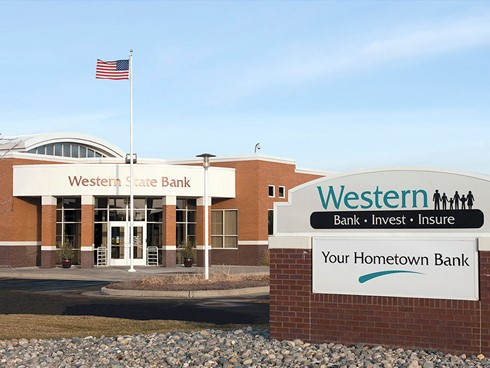 Post-merger, members of the integrated teams were often uncertain who to contact for information and to complete transactions. This threatened to impact the speed and quality of customer service.
Tom Michelena is the CFO & COO for WSB. "Culture is a big thing for us," says Tom. "Tellers would call other tellers, but in their minds, they had no idea who they were talking to."
Previous org charts had been created using a mix of PowerPoint and Adobe. These were time-consuming to build and update, and cumbersome to share and use across the organization. There were no org chart integration capabilities available for PowerPoint and Adobe, which meant consolidating information from the three merged companies was a monumental task.
Finally, speed was critical. The WSB executive team knew that the org charts had to be updated and published quickly to avoid impacting customer service and employee morale.  The chairman gave Michelena and his team a strict timeline to complete the project.
"Culture is a big thing for us. Tellers would call other tellers, but in their minds, they had no idea who they were talking to."
—Tom Michelena, CFO & COO, Western State Bank
Tom and his team researched the leading org chart solutions and found that Organimi best addressed their requirements. "We didn't have an HR team available, so we had to complete the project ourselves," says Michelena. "We needed a crash course on the solution. It was the ease of use and gorgeous interface that made us go with Organimi."
The merged bank was also migrating to Google's G Suite as a common platform, and Organimi's ability to integrate with G Suite was critical. That integration went off without a hitch, and Tom's team was able to complete the initial org chart in half a day. "Organimi beautifully integrated with Google," says Michelena. It was a slam dunk."
In response to ongoing changes at the bank, Michelena's team now update their org charts quickly and seamlessly once a month by importing updated information from G Suite. Organimi also gives the WSB team the ability to distribute updated org charts in real-time throughout the entire company.
"Organimi beautifully integrated with Google. It was a slam dunk."
—Tom Michelena, CFO & COO, Western State Bank
Using Organimi, WSB has dramatically reduced the time and resources needed to create and update their company org charts.
Real-time updates ensure that org charts are always current, making collaboration more effective across all bank employees. The WSB management team also benefits from the concise views of the organization as they make decisions regarding resource allocation, structural changes, and prepare for any future mergers or acquisitions.
That clear organizational view afforded by Organimi has also helped WSB integrate more successfully post-merger. Employees can reference the org chart before contacting a co-worker, and view a photo and other relevant information about their counterparts. "Organimi helped unite the business and helped everyone put a face to the name," says Michelena.
As WSB's business continues to evolve, Michelena remains bullish on the Organimi solution. "Organimi is easy and dynamic. It saved us from a fundamental problem we had. It's a clear cut solution for us."
"Organimi is easy and dynamic. It saved us from a fundamental problem we had. It's a clear cut solution for us."
—Tom Michelena, CFO & COO, Western State Bank